Uber, the darling of the tech community and leader of the sharing economy, has had a great couple of years and despite Ubergate and other recent public relations setbacks, it looks like they're just getting warmed up. In late October, Washington, D.C.'s council passed a bill that clears the way for ride-sharing services like Uber, Lyft and Sidecar to operate in the District, removing one of the biggest obstacles to skyrocketing adoption and further expansion.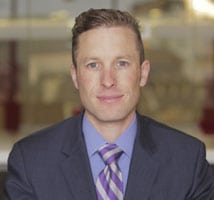 The company will undoubtedly leverage this victory in other markets where they are seeking to operate – including Philadelphia, Nevada, Charlotte, and elsewhere. But in the larger corporate framework, there are important lessons we can take away from a close look at how Uber got here.
When most companies come up against regulatory, legal, or legislative barriers, they tend to capitulate to the courts or authorities and back away from the fight, no longer offering their product or service. Uber, however, isn't most companies. To the contrary, their model seems to delight in standing up and fighting, engaging their customer and support base to stand with them as they revolt against those they see as a hindrance to their operation. Their supporters are ardent and their victories are the result of grassroots engagement at its finest.
They employ a remarkably simple advocacy model – start with defiance, add in petitions and emails, and pepper on the occasional rally and phone call campaign – but it has shown an incredible effectiveness. As a result, Uber has managed to get their way in just about every jurisdiction they enter, winning out over entrenched monopolies, labor unions, and other moneyed interests in the U.S. and around the world.
Uber's CEO, Travis Kalanick recently reinforced his company's aggressive approach, noting that "we don't have to beg for forgiveness because we are legal…But there's been so much corruption and so much cronyism in the taxi industry and so much regulatory capture that if you ask for permission upfront for something that's already legal, you'll never get it. There's no upside to them."
In recent months, however, cracks have begun to appear in the rideshare platforms' model. While customers and users have been passionate in their support, platform providers have been slow to build other constituencies of support. A perfect test case is in New York City, where drivers are waking up to market saturation, diminished wages, and, as a result of new regulations, more burdensome and expensive requirements to operate.
A perfect storm may be brewing, whereby legislators or regulators pursue an aggressive injunction against the unrepentant Uber and their drivers revolt and organize formally or informally, demanding a higher cut of the money. Most threatening to the company, they could demand to be treated as employees, not as contractors. The company's trademark bold approach to regulation may alienate it from the cities it serves. For example, Uber has temporarily suspended service in Nevada just a month after debuting in the Silver State in the wake of various conflicts with the city of Las Vegas.
Uber has taken precautionary measures to avoid this perfect storm from coalescing and turning its business upside down. They made a big move recently by bringing aboard David Plouffe, widely renowned as the architect of the Obama campaign. They've hired a network of consultants, billionaire investors and lawyers, as they prepare for the fight of their young lives. And in the meantime, Uber is motoring on, trying to put its economic and convenience arguments forward.
While it has done significant things to help many with cars earn a better living than they were in other jobs, many UberX and Uber Black drivers are not earning the unicorn of $90,000 per year. Taken with the reality that taxi drivers are being pushed out of business and many customers perceive Uber as growing too big, too fast, the playing field is ripe for anti-Uber opponents to join with towns, cities and states as they take on the platform.
At the end of the day, Uber has had a meteoric rise in just a few short years, but the bubble may be about to burst. Last month, Senior Vice President Emil Michael suggested Uber hire an opposition research team to investigate the personal lives of journalists who are critical of his employer, the latest in a string of public relations mishaps. Despite the outrage, Uber, staying true to its character, is marching into the future. The startup has partnered with Goldman Sachs to raise money that would up its value to a staggering $40 billion. Whether or not they can continue to stand and fight in the face of those looking to regulate or eliminate the service will show other disruptive technology startups whether a company's keeping its foot on the gas will propel it past its opponents or cause it to stall mid-acceleration.
Patrick Pannett is a Vice-President at LEVICK, where he provides grassroots campaign and advocacy experience on behalf of LEVICK's clients. He is a veteran of political campaigns, technology startups, and public affairs initiatives and a former Uber driver. Follow Patrick: @BritishPat