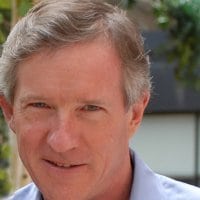 When Dan Kane of the News & Observer wrote some of the first stories about the academic scandal now surrounding the University of North Carolina and its athletic department, he inadvertently put the spotlight on a sometimes forgotten PR issue: how to best deal with the local or hometown paper.
On day-to-day coverage, a PR person can come to rely on the local paper as one of those slam dunks or easy hits we all know exist. This is especially true at a major respected college like UNC-Chapel Hill, or for example, at the biggest or most well known corporation in a city. The local paper is always there to do the local story. That is their job.
The downside of the local paper is when they break a scandal or get onto a national crisis involving your local company or institution. In the case of Kane and his Raleigh-based paper, it broke open allegations of no-show classes and favored treatment of athletes at UNC, one of three major colleges located in the Raleigh-Durham-Chapel Hill Triangle area of North Carolina. The N&O also sees this kind of story as their job.
As a former journalist and now PR executive, I understand that and I also understand that in a crisis, the target may go on the PR defense and offense, much like UNC's basketball team, whose vaunted "four corners" offense under ex-coach Dean Smith was designed to slow down the game.
(Full disclosure: I am a UNC graduate, loyal alum and a rabid UNC Tar Heels basketball fan.)
The N&O's stories have prompted a series of investigations, resignations and indictments (including the professor of an alleged no-show class) and led UNC to reportedly spend about $500,000 on outside crisis PR agency support to deal with the scandal, according to the Huffington Post. FleishmanHillard reportedly billed the bulk of those fees.
Kane, who was profiled in a recent article by the New York Times ("Reporter Digging Into Scandal Hits a University's Raw Nerve"), appears to have come under attack by both UNC and its alumni. Although a UNC whistleblower, Mary Willingham, has come through with some of the most damaging allegations in the scandal that leaped into national media such as CNN and the Times, the original messenger – Kane and the N&O – are also being criticized. The McClatchy-owned paper has a daily circulation of 122,536.
According to the Times profile of Kane, he recently asked UNC for academic records of athletes dating back to the 1990s. UNC refused, citing student confidentiality. The Times quoted UNC crediting the media for shedding light on the scandal but rebuking the N&O.
"We admire the News & Observer's long tradition of fair-minded journalism; we just wish they would practice it more often," UNC said in a statement to the Times. "In our case, the paper seems more content to rehash old news rather than report new solutions."
I can't say to a certainty exactly how UNC has handled all of its dealings with Kane and the N&O, but I think it's worth pointing out best PR practices when dealing with the local press:
When a big story, crisis or scandal hits, sit down with the local paper, the key reporter and editors to try and get the best possible leg up on coverage. It will be a long haul and every little bit helps.
Divide up national press and local press in a scandal like this. But don't forget the local media: they take big stories personally so don't forget them even as a crisis goes national. They may well dig for angles that no other media outlet does. They may also have better inside sources than the nationals.
Tell them what they can expect at that first sit-down meeting. Even if they don't like what they hear from you, they will appreciate your candor. If you promise them something, you need to deliver.
Since they are local or since they broke the story, they will not drop the story if it goes national. And remember many of your clients, employees or constituencies read the local paper. It's also worth noting that the local paper is everywhere these days with Twitter and the internet now part of the media food chain.
Once the crisis is over, the local paper will still be there while the national press may well have gone home or stopped covering it. The press is like an elephant; it has a long memory.
Andrew Blum is a PR consultant and media trainer and principal of AJB Communications. He has directed PR for professional services and financial services firms, NGOs, agencies and other clients. As a PR executive, and formerly as a journalist, he has been involved on both sides of the media aisle in some of the most media intensive crises of the past 25 years. Contact him at Ablum4@aol.com or follow him on Twitter: @ajbcomms.