As marketers struggle to define mobile objectives and manage their mobile presence, mobile is changing your customer's behavior and expectations. Customers have fully embraced all that mobile has to offer; they expect your brand to be available anytime and on any device. Mobile is no longer the latest shiny object or a fad that will soon pass. It is a game changer.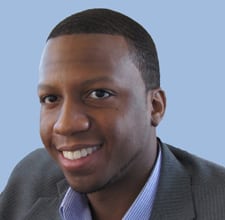 Mobile is a truly disruptive technology that ties together your overall marketing strategy. No matter what buying stage your consumer is in, mobile always plays a role in their final purchasing decisions. You should concentrate on delivering valuable experiences that meet your customer's expectations on their most intimate device. Marketers need to take advantage of this trend — or risk becoming irrelevant in the eyes of tech savvy consumers.
Here are four tips to make the most of mobile:
1. Understanding usage and context
Try to get inside your customers' head and think about how they will interact with your brand via mobile. Will they choose to use your app or mobile website? It may sound simple, but your customer may have different expectations of each technology. Identify your customers' needs, motivations, and context in order to understand their mobile intent. Provide a mobile experience that is tailored to meet your customer's needs.
2. Make Mobile a priority from the start
If your brand doesn't have a separate mobile strategy, you're missing an opportunity. Mobile can't be a last-minute add-on to your digital marketing campaign; it needs to be apart of the conversation from the start. That means marketing and IT need to be on the same page early on to ensure that mobile is a part of your business from apps to social media.
3. Testing is essential
You need to know your audience very well because mobile is so different from other forms of media. Having detailed customer data will come in hand as you define how to best use mobile. Once you figure that out, set aside a budget for testing & development, the only way to get a clear picture of your audience is to track their behavior and usage trends. Mobile is much less expensive to test when compared to other forms of marketing so feel free to go beyond your comfort zone. It's always a good idea to setup KPIs for each test to assess the ROI of each and continue investing in what is effective.
4. Don't Wait
Mobile will continue to grow, and while this is just the start, you must adapt or your competitors will. Just like TV did years ago, mobile will change the way consumers interact with brands and how they consume media. Savvy marketers will recognize this huge opportunity and align their brands with the purchasing habits of the new mobile consumer.
Sterling McKinley is a digital strategist at McKinley Media, an online marketing agency. Follow him @SterlingMcKinle.