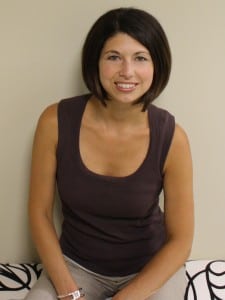 In the first few years of running my agency, I recall getting dozens of questions from peers, friends and former coworkers about the viability of my agency's business model. Given my desire to work exclusively with mission-driven organizations, folks wondered if I could ever build a business that could thrive financially. "Sure, the work might feel good," they'd say, "but your potential clients are the ones with the fewest resources. How will you ever make an impact for them, and how will you ever grow your business?"
The reality is that we have experienced the exact opposite. The majority of nonprofits and associations that we've had the benefit of serving during these past ten years have been stable, well-funded organizations. And yes, while we've learned how to do more with less, I also think we've mastered how to do more with less, which has led to a greater demand for our services.
It still surprises me, however, when I speak to a group of young professionals about our model. They seem skeptical that a PR agency can be built to represent a certain, somewhat "handpicked" mix of clients— all of whom have good stories, that focus on social good, and that care about the communities in which they work and the world around them. But indeed it can be done, and I'm proud to say that we're not the only agency that does it well.
Like those others I'm sure are, we take a measured approach. We still consider the fit of every client we take on. We take risks where appropriate and we diversify our client roster to ensure that we have many types of projects and campaigns to support the long-term growth of the agency.
If you have interest in growing a successful practice of your own "handpicked" clients, here are some of the other principles we've developed along the way:
Over-Communicate Your Own Mission.
If you are interested in building your roster with a certain mix of clients, the first key to success is to over-communicate your mission. Potential clients need to know what you stand for, and need to feel comfortable knowing what kind of clients they will be surrounded by on your website or in your promotional materials. In our case, the like-minded nature of our clients has bred even more of the right clients for us. 
Nail Your Project Management Skills.
While there may be another agency bigger or better than yours, there's no reason why you can't win on great service. To get there, you must not make project management an afterthought—it's where the best campaigns start. From the project plan to the campaign recap report, we take great care to manage every project efficiently and effectively, regardless of the budget attached to it. In return, we ask every client to designate one primary client contact who has a clear understanding of the objectives we're helping to achieve, is familiar with our contract and performance metrics, and communicates with us in a straightforward and timely manner with any updates, feedback or questions.
Don't Make Assumptions, and Stay Away From Guessing Games.
At C.Fox, we have built a methodology that allows us to operate efficiently and effectively for our clients. Each time we begin working with a new client, the process includes a kick-off meeting to discuss goals and priorities. We then develop a detailed action plan that outlines key deliverables and keeps us, and our clients, accountable every step of the way. Clients never find themselves guessing about what we are doing, and they naturally tell others about the experience.
Know How To Think Big, But Know When To Start Small
Building the "dream" roster takes time, and it requires making some hard decisions. Get creative in building up your name in the industry circles most important to you, and stretch yourself to think about how you can build credibility within those circles. Most importantly, be genuine in your mission. The right clients will naturally gravitate to you over time if they know you're as committed to their work as they are—and you can get them impressive results to boot.
Have you landed your dream client? Share how you made that happen in the comment section below.
Carrie Fox is the founder and president of C.Fox Communications, a small communications agency committed to telling the stories of its mission-driven clients in ways that make people stop, listen and care. Carrie can be reached at carrie@cfoxcommunications.com. Follow her and the agency at @carriefox and @cfoxcomm, respectively.