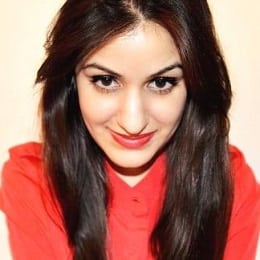 In the past, PR, marketing and sales were considered separate arenas, with PR seniors and marketing professionals asking the occasional favours from one another. But now, it's crucial to take an integrated approach when delivering brand information. Suddenly PR, marketing and sales need to work collaboratively to increase ROI. So how do you do it successfully, particularly in the corporate sphere?
The Mindset
Many PR managers are sick of the stigma that PR is simply a "subset of marketing." Similarly, marketing and sales have to fight their own set of preconceived notions. With everyone being hungry to prove their value, it can create unwanted political tension that can affect performance.
Actions PR seniors can take to create the right mindset:
Initiate that all-important meeting. It's wrong to create boundaries where PR is only expected to generate conversations, marketing is only expected to focus on profit-returning delivery, and sales is only expected to follow up with converting leads. People aren't buying in a linear fashion anymore so accept that you're in it together and openly discuss a collaborative strategy where all egos are left at the door. Your strategy should include weekly or monthly updates on any brand initiatives being undertaken. You won't need to merge campaigns necessarily, but if there's an opportunity to piggy-back on good outreach from another division, do so for the brand. Agree to frequently share team vision, data, and audience research.
Make the voice of PR heard. You might find that marketing and sales are more forceful in their approach as sealing a deal can often take persistence. If you feel their approach may not be in line with the whole corporate picture, remind them about building long-lasting relationships and don't be afraid to point out pitfalls if you see potential problems.
If you need more budget, ask for it. You may be proud that PR is seen as being more cost-effective than marketing but don't let "free coverage" hinder your request for more adequate funding if that's what your team requires.
Audience Research and Data
Your CMO will have ensured that PR, marketing and sales have their own KPIs and goals to work towards, but it's important to understand what each of the others needs to achieve and what information you can share that can be utilized for the benefits of the company.
Actions PR seniors can take to benefit, and create benefit, from shared data:
Don't be precious with brand data. Marketing and sales will have a substantial amount of information that can be useful to you and vice versa. Share and examine audience knowledge data and qualified leads to create a stronger persona of your target audience.
Create a master list of contacts. You could be missing out on opportunities if the marketing team are targeting online sites that also have print publications, or if the sales team have high numbers of conversions from particular niche organisations that you weren't aware of. To benefit you all, work together to create a finalised list of contacts that you can all access and edit. It'll help you to see all the contacts that you can pursue and leverage.
Talk about new emerging terms and trends. Social media, content marketing and personalisation are all becoming increasingly important in grabbing the attention of a consumer. Knowing how these and other trends can impact a consumer can help you to get to know your audience better and even help forecast their behaviours. Between you and marketing, you'll have a lot of insights to share.
Campaigns and Communication Channels
PR, marketing and sales teams can learn a lot from one another, particularly when it comes to integrated campaigns. Marketing can learn the art of effective storytelling, which PR has been doing for years, while PR can lean on marketing and sales to master the skill of extrapolating relevant data in order to increase the effectiveness of brand campaigns.
Actions PR seniors can take to maximize effectiveness of their communication:
Keep your message unified. Your message to consumers needs to be consistent with what is being put out by the marketing and sales team, and vice versa. This includes anything going out on social media, press releases, online text and video ads, email copy and sale pitches. One way to do this is to share any brand guideline documents that you have. These can easily be forgotten by the marketing and sales teams but enforce these strongly so that they are incorporated in any outreach activities. A consumer that feels like they know a brand well is likely to be converted and remain loyal.
Direct your audience to one another. If you've captured your audience's attention, don't pass up the opportunity of directing them to the company's website or a member of the sales team. Similarly, encourage marketing and sales to mention any PR initiatives to anyone that seems willing and invested in the brand.
Measure & share results. Have ongoing meetings to discuss the success of campaigns both online and offline. Talk about national and local coverage, average readership and encourage marketing to share keyword rankings, analytical data and number of conversions. Understand the sales data and if sales are lower than expected, do a post-mortem. A unified, holistic understanding of how each channel is impacted by the campaigns you are running can help you run better campaigns in future. It's all about fine-tuning the approach.
Overall, PR integrating with marketing and sales isn't about becoming one and carrying out the same role, it's about working in sync to become stronger. Keeping the harmony between these three divisions is tremendously worthwhile in attracting, managing and attaining an audience in today's hyper-connected environment.
Jyoti Kumar is writing for Marketing Quotes. She can be reached at jyoti@marketingquotes.co.uk. Follow Marketing Quotes on Twitter, @MQuotes