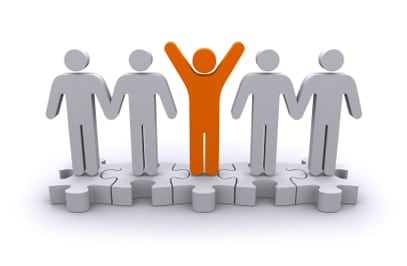 PR News recently took the pulse of a few PR managers at legacy companies to see how they're dealing with the accelerating shift to digital communications from traditional media channels.
Below, Kathleen Delaney, CMO of 58-year-old Vistage International, talks about how the peer advisory organization is dealing with the transition.
The transformation of the digital workforce has certainly created great opportunity at Vistage across the entirety of the business. Founded in 1957 and headquartered in San Diego, Calif., Vistage assembles and facilitates peer advisory groups for CEOs, executives and business owners. Our Chairs – a distinguished group of business leaders and former CEOs who provide coaching and guidance to our members – are at the heart of what we do. Today, we are a global organization with more than 850 Chairs and 20,000 members in 16 countries.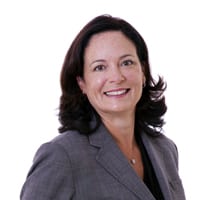 For a niche brand like Vistage, we needed a PR firm that knew how to grow a brand in the digital space. KemperLesnik has been a trusted partner in this endeavor and instrumental in transforming our PR efforts to drive more value for both members and Chairs alike.
Digital channels and social media have enabled us to introduce our brand to a new segment of potential members. In place of traditional printed newsletters, for example, we have introduced different digital updates that can tailor content to diverse audiences – Chairs, members, potential Chairs and member candidates.
While many of our members refer other business leaders to join a local group, Vistage.com is often the first place executives visit to learn about the great work our Chairs do. Our website not only features information about Vistage, but also game-changing articles, useful tools, inspiring podcasts, videos, webinars and more. Our website has become an invaluable asset to drive consistency and build our brand around the world.
Social media has become one of the most meaningful and necessary channels for reaching members and raising brand awareness. Vistage has built a strong social media presence to connect with members on LinkedIn and Twitter. We frequently showcase the many awards, honors, and successes of our Vistage members and Chairs. By posting relevant business articles from our blog, as well as sources such as Forbes, Fortune, Inc. magazine and more, we raise awareness of our brand and elevate Vistage as a thought leader. We also encourage and help our Chairs, who build and grow their Practices in local markets, to build a robust social media presence of their own.
Consistent delivery of quality content is key to our success. To that end, we have built a robust content marketing strategy to help attract and maintain members in the digital age. Through our blogs, webinars, podcasts and videos, we have been able to increase our visibility and awareness both online and off, build authority and credibility within our target market, create loyalty and trust with our members, and generate traffic to our website to improve lead generation. Our private online portal, My Vistage, provides added value through members-only webinars, best practices, discussion boards and connections to the broader international Vistage community.
The transition from traditional media channels to digital communications has helped us to break records and generate growth far beyond our expectations. Thanks in part to these digital channels, we have seen record numbers of new members, new Chairs and new peer advisory groups across all our markets.
Kathleen Delaney is chief marketing officer of Vistage International, a peer advisory organization for CEOs, business owners and executives of small- to mid-size businesses. Follow: @Vistage