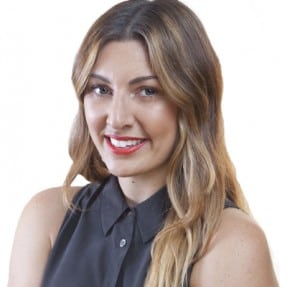 My favorite video of the year was not Jimmy Fallon's Hashtag or Jon Hamm getting rejected on "the big date" -- though both were pretty entertaining. It was actually a brand video from Honey Maid that shared with the world what was wholesome. The video included images of parents with tattoos, couples from different ethnicities and two adorable dads kissing a baby.
The truth is a nuclear family with a mom and dad, 2.5 kids and an SUV in the driveway is not the reality of how people are living today. People are getting married later. Less people are getting married. When they do it could be two men or two women. Though Honey Maid leaned in and shared images that felt more honest, the majority of marketing hasn't caught up with how people live today.
In order to help catch up, we at DeVries Global embarked on original research to spotlight the possibilities and realities that exist for women in 2014 with a specific focus on "The Otherhood" – women who do not have children by choice or chance. This tribe was coined by Melanie Notkin, author of "Otherhood: Modern Women Finding a New Kind of Happiness" and includes the 47% of women of the childbearing age in the US who do not have kids. Since the mom demographic is most often celebrated in marketing and pop culture we wanted to shed a light on the other half of women that exist and show their lives are more dynamic, rich and hopeful than pop culture tropes of single women on the hunt for a husband. Sorry Bridget Jones.
Here is a snapshot of insights we uncovered in our landmark study, Shades of Otherhood:
1. She's a savvy and smart woman
Women of the Otherhood are investing in themselves and their future. In our study, we found that 75 percent of women without children had some college education or above, compared to 67 percent of women with kids. Additionally, 37 percent have a Bachelor Degree or higher while almost 10 percent have an advanced or professional degree.
2. She's got clout
In our research, we found these women have a large social network, with more than 1,500 friends and followers across social media platforms. Her weekly spend across social is a whopping 28 hours per week and while her hours compare closely to moms, some of the key differences are in her habits: she is using Facebook less and is more likely to experiment with some influential, content rich platforms like Pinterest. 
3. She has purse power, but is not exactly Carrie Bradshaw
The Otherhood is outspending mom per person, per household. Across beauty, personal care and household products, she is spending nearly the same amount as mom except she is buying for herself or for herself plus one, while mom is buying for a household.
When it comes to food, she spends 35 percent more per person per month on groceries. She is also spending double on beauty and personal care per person. 
4. Marriage and kids are not the Holy Grail
Even though the traditional ordering of adulthood has typically been "first comes love, then comes marriage, then comes baby," women of the Otherhood are not insisting that on a traditional path forward. When asked to identify their top priorities, career success and finding love led the pack. They rank marriage and having kids well behind finding love. Interestingly, our study found that children play an active role in the lives of 80 percent of non-moms, but when asked if they wanted children of their own, they had a spectrum of feelings. While aunthood is enough for some (36% of non-moms surveyed are voluntarily without children), nearly half (46%) of non-moms want to be mothers. An additional 18 percent are on the fence. Out of those who are unsure or do not want children, giving up their freedom was the number one reason non-moms were hesitant about having children.
5. She's appreciates her freedom
For women of the Otherhood, 59 percent of whom are single, travel is a passion point, and because of her independent lifestyle, she can travel further from home and spend more time away. Non-moms spend 60 percent more days abroad per year than moms, and those that are in a relationship spend more than twice as much time away with their partner than mom. While couples with kids spend on average three nights away on vacations together, the Otherhood racks up eight days away when she retreats with her partner.
6. She's happy
Although the decision or circumstance around having a child is emotional and dynamic, women of the Otherhood are finding happiness, even if it looks different from the happiness that society expects for them. From a life full of intimate friendships, love in a variety of forms, careers that bring meaning and personal lives filled with adventure and serendipity, these women are creating rich and fulfilling lives. We found that 80 percent of non-moms felt they could lead a happy life without children, whether or not they want children of their own.
Learn more about the Otherhood on Upworthy and follow the conversation at #shadesofotherhood.
Adrianna G. Bevilaqua is Managing Director, Insights & Planning at DeVries Global. Follow her: @adriannagiuls