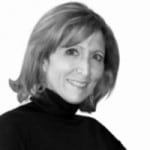 As PR professionals need to constantly be thinking ahead in terms of how to engage with consumers, understanding how brands are evolving will be critical as we move into 2014. Our ongoing research with Millennials, Gen Xers and Baby Boomers would suggest that people are seeking brands that give them more control over their own lives and partner with them to improve the future. Examining the learning from the last three years of our proprietary CultureQ research, we've identified five key cultural shifts that will impact brands in 2014.
1. The great lifestage merger: Accessible technological platforms and social media continue to evolve and have introduced opportunities to connect with others who share similar values and experiences regardless of stage of life. Simultaneously, the continued effects of the Great Recession have forced many to let go of fixed notions of lifestage behaviors and be open to changing direction. Leading brands and campaigns will appeal to people by embodying universally inspiring values.
 
2. Rise of the PRO (Personal Responsibility Officer): With faith in traditional institutions low and the belief that resources have been permanently diminished due to the prolonged recession, people are aspiring to take greater control of their lives. PR professionals should advise brands to provide consumers with tools and opportunities to be more self-reliant and better manage their lives.

3. Me before We: Quantitatively, CultureQ respondents state for a brand to be a leader, it must first meet a basic promise – provide reliable products and services at fair value, with excellent customer service. It should also treat employees fairly and do business ethically. Good will initiatives drive brand loyalty, but only when they deliver value to the consumer and communities they care about first.

4. Know Me over Brand Me: The image people project online is often divorced from what they're really like. Yet, participants in our qualitative research tell us they are tired of being 'sold' to and want more meaningful and mutually beneficial relationships with brands. Brands that use data to offer real, creative solutions based on their customers' interests and motivations rather than to only cross-sell products to them will enter the coveted 'inner circle' of favorite brands.

5. The science of social purpose: Our respondents tell us they want someone to help them act on their ideals and leave their mark. Qualitatively, one-third of CultureQ participants say their favorite brands make them a more responsible citizen and one-third note they help them give back to society. PR professionals should help brands integrate social purpose into consumer's day-to-day interactions by incorporating sustainability and Corporate Social Responsibility initiatives that relate to the brands' values.
Having an understanding of how consumers' relationships with brands are shifting, and having the foresight into their changing expectations is essential for brands – and for PR practitioners – as we move forward. More and more, people are expecting brands to use their influence to enrich their lives as well as progress society. As a result, this presents a clear and exciting opportunity for brands in 2014.
Anne Bahr Thompson is founder and managing partner of Onesixtyfourth. Follow Anne: @annebt