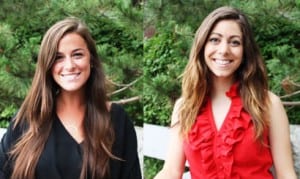 How does one prepare for an inaugural event of nine days filled with free music, arts and culinary activities in the city within your first week of work? To ready ourselves, we had to think Outside The Box—literally.
For the first time ever, the Outside The Box festival took place on the historic Boston Common and City Hall Plaza in July. In an effort to make the arts accessible to the citizens of Boston, the festival featured over 200 international and local musicians, dancers, chefs, actors, performers, children's entertainers and more.
As PR professionals, most of us would agree it takes rock-solid preparation, research and organization to execute a large-scale event. We invest significant time, resources and energy into our PR and event planning components, but at times, it can take a larger bandwidth than previously expected and other elements can affect the run of show.
As we both began on our respective teams at Regan Communications Group, we went above and beyond to catch up to set on our agency's event planning operations, designated responsibilities, key players, the event itself, and the media components necessary.
Since an event of this kind was unprecedented, it was a learning experience for the entire team. Below are our takeaway tips that can be applied to execute your next event flawlessly, no matter how large or small.
Don't procrastinate.
This one is painfully obvious, but it's easy to ignore when there are many tasks at hand. With events that garner large amounts of publicity, it can be difficult to track the reach of your message. While there may be a great deal of press to track, it's important to make it a priority. In the grand scheme of things, it may not seem important at the time, but it's much better to put in the hours ahead of time than let them pile up.
Plan ahead and organize as much as possible.
Ensure all team members are clear on their responsibilities and follow up with them regularly to make sure no task falls through the cracks. Maybe it's bringing an extra pair of scissors with you on-site or organizing the proper city permits—it's all important to the success of the event. When you must prioritize at a moment's notice, practice your ability to recognize when one task takes precedence over another.
Keep the conversation going.
With a non-profit event, social media is key to getting your message out to the public. Tweeting times of event sets or photos of attendees can boost interaction and hit a variety of different platforms.
Put everyone in their strongest suit.
When delegating responsibilities to your team, put them where they'll shine brightest. Previously, Carolyn worked with food and beverage clients, so the culinary component was a natural fit. Elyse formerly worked with a music agency, and felt drawn to arts and music events. When the right talents are put to use, everybody wins. 
Remember, you can't plan ahead for everything.
Thankfully, we had no significant rain—it held off for all nine days. The heat, however, was another story. Outside The Box happened to coincide with the most intense heat wave of the summer, with temperatures climbing over 100 degrees with 90 percent humidity. When something out of your control makes an event unpleasant, you have to grin and bear it—in the shade, that is. 
Keep a level head when something does go wrong.
Inevitably, something can go wrong and you will have to fix it. Remain calm and assess the situation with a clear head, then regroup and execute a new game plan.
Recognize the importance of the news cycle.
Outside The Box was a nine-day event, which meant keeping it in the daily news cycle by coming up with new angles and ideas to secure the best coverage. When the heat was the only thing the media talked about for three days, what better idea than cooling down our event with an awesome PR stunt? Standing outside for more than a few minutes was miserable, so we decided to bring winter to the Boston Common and brought Santa, a ton of snow and large ice blocks so the crowds could cool off and enjoy. By the way, doesn't that sound like a perfect photo opportunity? Christmas in July on the Common!
As veterans of Outside The Box, we have a better understanding of what to expect for next year and how to tweak our execution to make next year's event even more successful.
Elyse Phelan and Carolyn Rasley are account executives at Regan Communications. Follow them on Twitter: @elysephelan and @carolynPRasley.