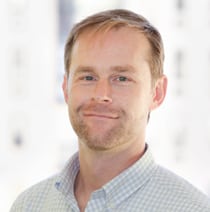 Businesses operate in an increasingly complex—and digital—world. Understanding how to promote your brand and make it stand out is a challenge that needs simple solutions. From traditional and content marketing strategies to myriad public relations opportunities, there are several ways to be successful in today's working environment. However, with all of the avenues available to pursue, how do you know which strategy is right for you?
For most brands, it's important to embrace digital in their marketing strategies in order to reach the greatest number of customers. For example, with the proliferation of social media over the last few years, the number of touch points between a brand and its customer base has multiplied. Now more than ever, companies are not only able to speak directly with their customers through social media channels including Facebook, Twitter, company blogs, etc., but in most cases it's vital that they do so. Brands that aren't leveraging this opportunity are in essence giving away business to their competitors that are undoubtedly already pursuing multiple digital strategies of their own.
Companies that want to embrace digital but haven't yet found the right way to do so have multiple avenues to pursue. Giant Step Digital (GSD), for example, is a new national digital and social media initiative designed to help brands large and small understand and leverage all aspects of their communications strategies. Sandy Lish, co-founder of GSD and the principal and founder of Boston-based The Castle Group, co-founded GSD alongside its sister agency Landis Communications (LCI) in San Francisco. Together, these two firms are able to provide any company with a national or international digital footprint that meets their needs.
"Consistency and transparency are the name of the game in today's digital world," said Lish. "Furthermore, to be effective you must also be engaged. Make a plan that strategically aligns with your goals and maintain regular, multi-way audience engagement with a common voice."
Though every digital service may not be appropriate for every brand, there are a number of different strategies to leverage, including:
Brand, positioning, messaging and content development
Social engagement
Audience definition
Competitive and digital analysis
Content creation and marketing
E-messaging, email, e-newsletter programs
Video
Social monitoring and management
Website design
Mobile applications
Infographics
Online crisis management
Knowing that the "one size fits all" approach no longer fits into today's "virtual" world, GSD was created to fill a need in the marketplace – one that isn't limited by geographic boundaries. This bi-coastal business model delivers digital strategies to companies that need to reach customers across town or across the globe. The synergies created between The Castle Group and LCI create a cross current of expertise that can provide a broad range of services that are specific to each brand's needs.
"Social, digital, creative content, paid + earned media and third party editorial all need to work together," said David Landis, president and CEO of Landis Communications. "We see time and again that communications tools work best when a strategic, experienced team aligns business goals, messages, storytelling and audiences."
For more information about Giant Step Digital, or to schedule a complimentary evaluation of your brand to determine which services are right for you, please visit www.giantstepdigital.com or email info@giantstepdigital.com.
David Cumpston is director, client services for Landis Communications. Follow him: @Landiscomm