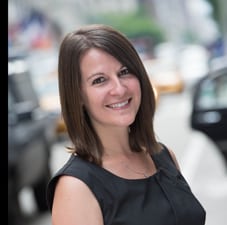 As PR professionals, we work with risk every day. From reputation management to media relations to crisis communications, it's the job of every PR practitioner to understand their client's risk environment and operate accordingly. But effective risk management is about more than simply mitigating negative outcomes or avoiding worst-case scenarios. It's about knowing how to properly calculate and measure risks in order to seize new opportunities for growth and innovation.
Changes in the communications landscape over the past decade have made many companies rethink their relationship with risk. The 24-hour news cycle, the rise of digital media platforms and the democratization of content development tools mean that while there are greater opportunities for companies to increase their visibility and disseminate their brand messages, they are also more vulnerable than ever before. What's more, the recent financial crisis and a shifting regulatory climate have contributed to a climate of caution. But in spite of the reservations many companies have when it comes to risk in this environment, risk-taking can be an essential component of success and long-term growth. Thus, PR firms need to think strategically about embracing risk and cultivating a strong "risk-aware" culture within their organizations.
Building a Risk-Aware Culture: 5 Steps for Success
With an eye toward developing an appreciation for risk at every level of an organization, companies are starting to place an emphasis on cultivating corporate cultures that are "risk-aware." According to a recent report by Ernst and Young, creating a "risk-aware" culture means making the business of "risk management everyone's business." But how can PR pros adopt this notion of being "risk-aware" in a way that's meaningful and effective?
Creating a "risk-aware" culture can mean vastly different things for different industries. Below are five steps to ensure that your organization is on the right track when it comes to maximizing the potential PR gains that embracing risk has to offer.
 1.     Be Bold
Embracing risk requires a significant amount of courage. It means going outside your comfort zone to be creative and seize new opportunities. Creating a culture in which people are willing to take chances without fear of ridicule will allow creative thinking to flourish. To do so, reward what leadership and risk management expert Doug Sundheim calls "smart failure" -  "the thoughtful and well planned projects" that for one reason or another end up not working out - in the same way that you reward success.
 2.     Be Prepared
Establishing a sound risk culture is closely tied to the importance of planning. As PR professionals, it's imperative for us to have in-depth knowledge of our clients' businesses and industries so we can support them effectively. Having a good understanding of the context in which your client operates will enable you to predict the places in which they might be most vulnerable from a communications perspective. Developing risk scenarios prior to the onset of a crisis will ensure that you are well prepared to handle the most challenging situations.
 3.     Be Strategic
From media relations to content development, it's important to convey brand messages that are both inspiring and thought provoking. But a strong risk culture will help your team members look beyond the storyline and think strategically about where and when to convey certain stories – and not be afraid to put the breaks on something if the timing isn't right. Ultimately, embracing risk does not mean embracing recklessness. Focus on developing content that breaks with conformity without putting your client or your agency in harm's way.
 4.     Be Dynamic
Change is constant in the communications industry, making a strong risk culture essential. The continuous evolution of industry trends and communication channels mean that risks as well as opportunities are constantly on the move. Being cognizant of these changes and seizing these moments depends upon a willingness to break from old habits. Avoid using the same blueprint for all of your communications efforts and get comfortable with adopting new approaches and techniques.
 5.     Be Responsible
Successfully embracing risk means doing so in a manner that puts the interests of your clients first. Maintaining open lines of communication regarding strategic planning – ensuring that everyone is comfortable with the plan – is a must. Encouraging risk taking doesn't mean encouraging your team members to go rogue. Sound risk taking is about responsible decision making and maintaining a culture of accountability and trust. By encouraging a risk-taking mentality while staying within pre-set client or agency boundaries, you'll ensure that you're always on the right side of the risk versus reward ratio.
While embracing risk can certainly generate success, optimizing risk means doing so strategically. Establishing a strong risk culture can inspire creative thinking as well as increase transparency. But most importantly, embracing risk will help make your organization more adaptive and less reactive. These five steps will help ensure that your teams are well positioned to carefully calculate and measure risk in a way that drives long-term success.
Melissa Baratta is a vice president at Affect, a public relations and social media agency based in New York City. Established in 2002, the company specializes in technology, healthcare and professional services. She can be reached at mbaratta@affect.com or @mlbaratta.