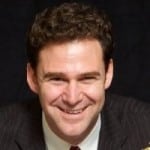 It's year-end and time to think about what will make this next chapter different than the last, so forgive me if I go a little Big Picture here.
I'll dive in with a quote I heard at a leadership conference in the spring: "When you stop being what you are, you begin to become what you will be." That spoke volumes to me, and immediately brought renewed focus to both the practice of PR and building my firm.
Companies and the public relations firms that support them need to embrace the concept of regular change. It boils down to the reality that growth goes hand in hand with evolution, and standing still is rarely an option. Our best work is done when we can advance the perception of a client's brand while keeping the core intact.
This hearkens back to PR strategies for companies in transition—strategies called into play by leadership changes, the need to break into new markets, or a push to add product lines.
These days, it turns out the entire world is in transition. Companies that don't change don't thrive, which means that transition strategy should be a part of every program, every year. Instead of brand-altering changes, though, we are more likely to see subtle adjustments that steadily advance a company's goals in the context of the market.  Those who see everyday opportunities and can pivot quickly to capitalize on them are in a better position to grow.
This is reflected in our client base every month. An investment bank sees a shift in the market that impacts their capture of low hanging fruit; we adjust the content and targeting. A retailer opens a new location; we localize short-term campaign messages and retarget social media. These examples don't call for a wholesale brand makeover, but they benefit from a mindset rooted in transitional strategies.
The need for continuous change underscores that PR's role is best defined at a strategic level as a discipline that incorporates messaging, targeting, channel selection, and tactical execution. The best clients are those that recognize this and invite PR to the strategic conversation, providing a transparent view (within reason) of business planning.
That kind of visibility allows public relations to be part of the pivot and emphasize the client brand as a stable but fluid entity. We can stay ahead of the "constant transition" by:
-       monitoring client competitors via press releases, social media, and published news
-       keeping an eye on storylines emerging through trade media, and
-       viewing a client's strategic direction in the context of this marketplace conversation
By laying this foundation of high level strategy and integrated tactics, we can stay ahead of the changes and bring audiences along for the ride.
A similar mindset works for our own agencies as well as for clients (some of whom, ahem, pivot faster than others). I've noted before that PR has become far more than it seems to the naked eye. What used to be bucketed as media relations is now a complex mélange of traditional, digital, and social strategies. Every month there are new tools, new channels, and new leaders to embrace.
In short, agility is part of the model. PR is only successful when we know our clients well, understand the tactics, and can react quickly to opportunities in the marketplace. To rest on one set of tactics or one storyline for too long makes us antiquated faster than we can power up our iPads.
To wit, we make it a point to constantly test new ideas internally, using our own brand as the guinea pig to ensure clients get ideas that have been Beta'd at our own expense. It's become part of our DNA to put new ideas to the test as soon as we can. Whether it's tweaking a back-end process like a social media capture tool (i.e., Tweetbook) or launching a media facing capability (i.e., incorporating video into interactive press kits), we only evolve by poking and prodding at the walls around us.
So now we head into 2014, and "transitions" will certainly remain the constant. We have an obligation, as I see it, to help our clients and our agencies become what will they will be, without sacrificing the root of what makes them – or us – who we are.
Evan Zall is president of Ebben Zall Group. Follow Evan: @evanzall