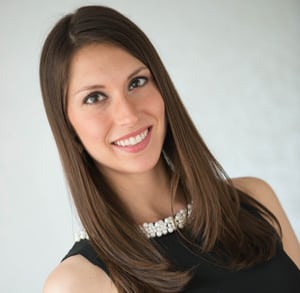 For many companies, events are an important component of an overall marketing strategy, allowing you to rub elbows with customers, business prospects, partners, potential employees, investors and ideally, the media. The challenge with events from a PR perspective is that the bigger a conference is, (generally) the more difficult it can be to break through the noise and secure coverage. Plus, the once coveted one-on-one reporter meetings are quickly becoming a thing of the past. Everyone is vying for the media's time, and simply put, there's just not a lot to go around.
Over the years, I've heard the same question from clients: How can we get press at X conference? While every company and event is different, my answer typically comes down to a few factors, including:
The event type – Are you attending a major industry conference, or a smaller event? Also, what's the format? Is there an expo, or are attendees sitting in back-to-back sessions?
The people – Will your industry's top dogs be there (ex. Apple or Google)? Are reporters attending and if so, are they willing to meet? How many people are expected to attend, and what are their job titles?
The spend – Do you have a booth, or are you flying solo? Are you a sponsor, or do you have your CEO speaking in a session?
The news – Are you planning a major product/service announcement? Unveiling a big partnership or customer relationship? Releasing interesting data or survey results?
Unless your company is the biggest and baddest player in the space, one of the behemoth tech guys or the latest buzzed-about start-up, it will be difficult to get consistent, high-volume coverage from every event you attend. It will be even harder if you don't have major news planned or a dedicated presence at the event (think no booth or speaking slot). If this sounds like you, how can you use your event passes to create value for PR?
One way is to become the eyes and ears of the conference and channel your inner citizen journalist: turn your personal insights into content via a blog series that you can host on your company's website. The commentary you share can be used for timely proactive pitches, industry predictions, bylined articles and of course, social media content. It can also be useful for media who may be too busy to attend specific sessions or for those who are watching the action from home.
Not sure what to capture? Here are a few examples of the types of content that can be of interest to reporters:
The keynote address(es): Who gave opening remarks and what was the overall message? What were the noteworthy soundbites? How does what the speaker said relate back to your business? Did you agree or disagree with the comments?
The conference theme(s): What was the overall event theme? What's your take on it based on your company's vantage point in the market? Did the conference omit important themes or issues that you're seeing in your business?
The individual sessions/panels: Which sessions or panels did you attend? Who led them? What were the top takeaways or discussions involved? Did the content resonate with you, or did you feel like something was misrepresented or wrong all together? Can you offer a different view?
The attendees: Who was there? What were the more popular sessions? What questions did attendees ask during presentations? Was there a live poll, and if so, what were the results? Did you meet with your customers or partners? If so, what were they taking away from the conference?
The future: What was being buzzed about as the "next big thing?" From your perspective, is "what's next" realistic for your industry, or not? If not, why? What are the biggest opportunities in your industry? The biggest hurdles or challenges for the future?
The news: During the conference, what stories are breaking in the business headlines? What are the longer, more evergreen trends? What's hot in the trade media—financial services, healthcare and retail? How do they relate back to what's being discussed at the conference?
The assets: Have you recently created marketing materials that can support or dispel what's happening at the conference? Do you have a small-scale survey, infographic or white paper that you can dust off and use to continue the conversation?
At the end of the day, the key is to capture your unique perspective, provide value and offer insights that relate back to your business and industry as a whole. While not every conference will be a slam dunk for PR, sticking with this approach can help curate content, insert you into relevant discussions and position you and your company as a thought leader well after the conference ends.
Brittany Bevacqua is Senior Director at Affect. You can follow her on Twitter: @TeamAffect