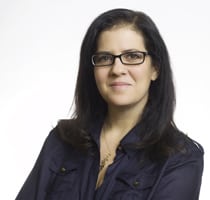 With thousands of public relations agencies and social media firms to choose from, how does a company find the proverbial diamond in the rough? Selecting the right partner can often be an overwhelming task. Here are five key factors to help companies decide on the PR representation that's right for them:
1.     Size matters.
PR agencies come in all sizes, from the 2-person mini, to the 2,000-person conglomerate. When searching for an agency, keep in mind that the biggest guy on the block is not always the best. Larger firms can come with considerable overhead that impacts the bottom line. Conversely, when looking at a small agency, it is important to make sure they have the staff and requisite industry experience to meet your organization's needs. Consider the culture of your own operation. The perfect agency should reflect those same ideals, whether they are big, small or somewhere in the middle.
2.     Been there, done that.
Industry experience is by far one of the first topics that a company will want to cover with a prospective agency. Companies will want to know that the agency they select not only understands their business, but also understands the business of their business – an awareness of the regulation and compliance issues their clients face - and an appreciation that those issues are just as important as being familiar with the media covering their industry. It is essential that any agency selected have a familiarity, if not expertise, with how the client's industry operates, the technology it uses, and the services and types of organizations that are important to it.
3.     Avoid the bait and switch.
It is important that clients get to know the team what will work on their account from the outset. When pitching prospective clients, some agencies send a delegation of key staff that lock in new business but don't actually perform the critical task of managing accounts on a day-to-day basis. Clients work closely with their PR team through the duration of the contract. Before making the final decision on selecting an agency, companies should meet with the people who will actually be developing, implementing and executing their communications campaign.
4.     Getting what you pay for.
While price is always an important factor in selecting the right PR partner, the "bottom line" should not be the only barometer for selecting an agency. Clients have many options when it comes to how they are going to be billed for services and those options can often be tailored to meet budgetary needs. Furthermore, it is important to know the breakdown of fees and how a PR team's time will be divided to accommodate the client. The amount of senior-level service received from one company at a particular price will likely differ depending on the agency. More important than the price is to understand what you will get for fees paid – will the agency commit to measurable results or business outcomes? At the end of the day, a successful program is judged on performance, not the cost paid for services.
5.     Read the window sticker.
An agency's proposal for services is like the window sticker on a new car. It provides an opportunity for a client to examine the features and functions that an agency offers before they decide to sign a contract. A good proposal should include a clear list of program elements, activities, deliverables and key performance indicators (KPIs) that help both parties measure success. Establishing an actionable, sustainable and measurable plan from the outset will help set expectations and ensure that appropriate metrics are achieved as a campaign moves forward.
Following these guidelines for selecting an agency can help make a client's experience working with a firm more productive, seamless and successful. Though personal preferences, reputation and award wins are just some of the factors that entice a company to knock on a particular agency's door, it's how an agency presents itself once the door is open that will keep clients coming back.
Sandra Fathi is president and founder of Affect, a public relations and social media firm located in New York. Established in 2002, the company specializes in technology, healthcare and professional services. For more information, web: affect.com; blog: techaffect.com; twitter: @teamaffect. Sandra can be reached at email: sfathi@affect.com; twitter: @sandrafathi; LinkedIn: www.linkedin.com/in/sandrafathi.