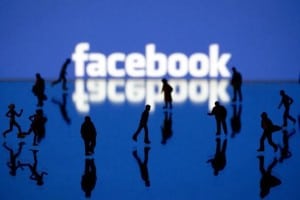 Have you cracked the code yet on how to grow your audience on Facebook? We didn't think so. But that's understandable. It remains a significant challenge for PR pros and communicators to generate new fans via the social platform.
The job of juicing your Facebook page isn't getting any easier, what with a new social network emerging seemingly every few weeks (Snapchat is the just latest entry in the space that's generating a growing amount of interest), not to mention the fickle nature of online consumers.
But there are several steps PR pros can take to boost their engagement on Facebook and increase the number of likes for your brand or organization. With any luck, deploying the steps can make you the Jascha Heifetz of Facebook engagement.
What increases engagement?
> Wall posts with photos get a 39% higher interaction rate
> Posts with emoticons get 52% higher interaction rates
> Posts with 80 characters or less receive 23% higher interaction rates than longer posts
> Posts that specifically ask for shares receive 7X more shares
> Posts that contain questions generate a 92% higher comment rate
> Posts that generate a "Caption this…." strategy generate a 5.5X higher comment rate
How to increase "likes"
> Contests – like your page, become a fan, win a prize. Use third party apps like Wishpond
> Like-Gated Coupons – require an action to make them redeemable
> Like-Gated eBooks – helpful content that is free. House the download on a tab on your page
> Facebook ads – "Like" us to ______
> Add a like button or box to your blog, website
> Exclusive Like-Gated Videos – Instagram videos
Have any items that you would like to add to the list?
Learn more about how to leverage your Facebook page by attending PR News' Webinar, Facebook Latest Updates  – and What They Mean for Your Communications Efforts, which takes place February 13 between 1:30-3:00 p.m. ET.
 Follow Matthew Schwartz on Twitter: @mpsjourno1