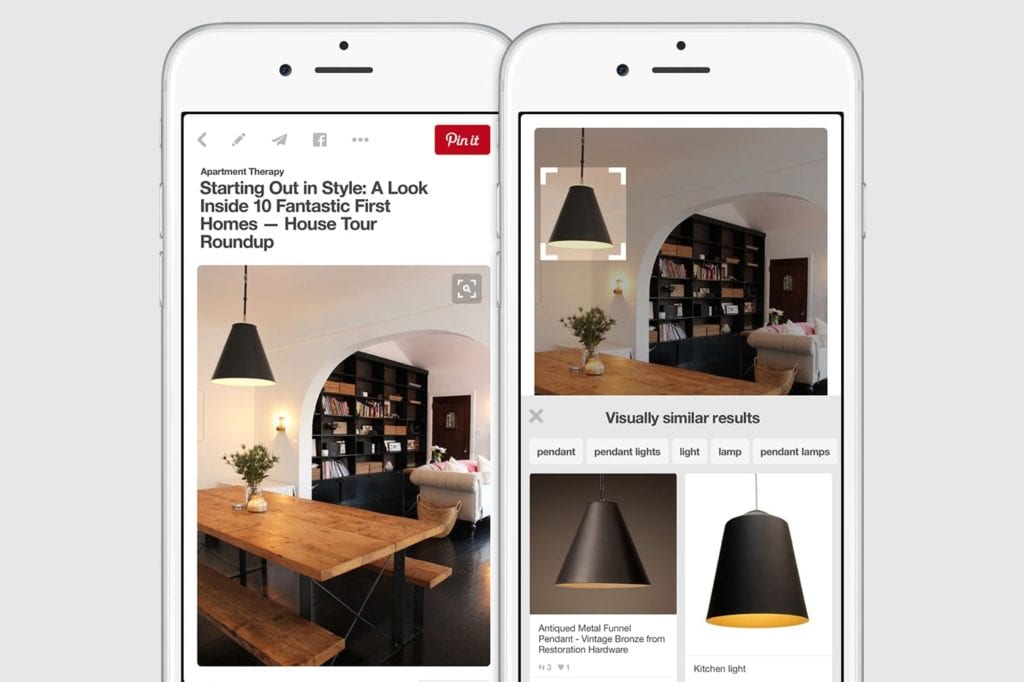 It just got a whole lot easier for consumers to search for products on Pinterest. The image-heavy platform released its visual search tool on Monday that allows users to select a piece of a pin and do a search for related images and products on Pinterest, the company said in a blog post.
The tool, which users see as a small search icon in the corner of an individual pin, encourages users to pick out parts of an interesting pin, then the company will show other pins just like it. Visual search results can also be filtered by topic to help consumers zero in on what they're looking for, according to Pinterest.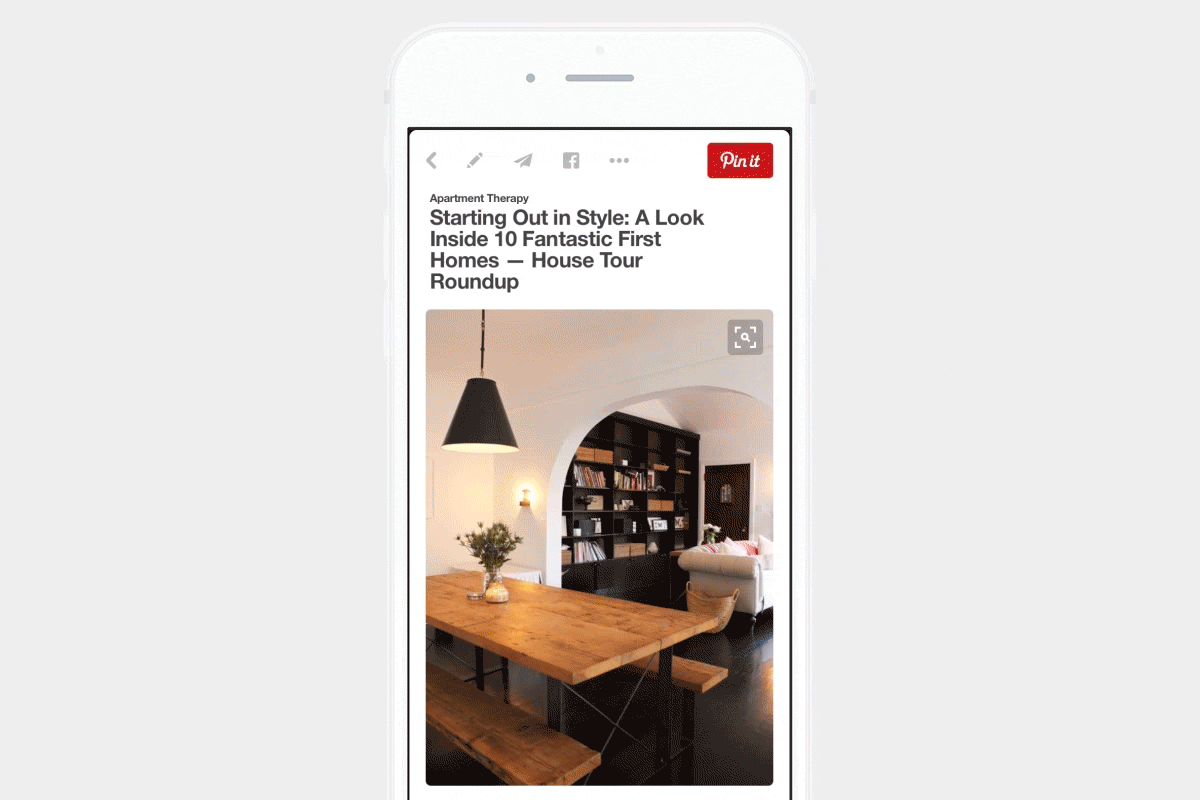 "If you zoom in on that lamp, you can discover what it's called ("Antiqued Metal Funnel Pendant"), and where you can find it (Restoration Hardware)," Kevin Jing, engineering manager at Pinterest, said in the blog post. "If you want to know more—like how to get a table like that—just resize your selection and move it around to instantly see more pins."
With this update a brand that already has a solid foundation on the platform could see an increase in Pinterest referrals to its site or even direct purchases, if it's already using buyable pins.
The potential for visual search to draw users to buyable pins and company pinboards should make communicators rethink their presence on the platform, or consider jumping on the bandwagon if they haven't already. Even if your product shows up on the platform from a third-party source, interested users now have an easy way to find their way directly to the brand's presence.
Follow Mark: @MarkRenfree