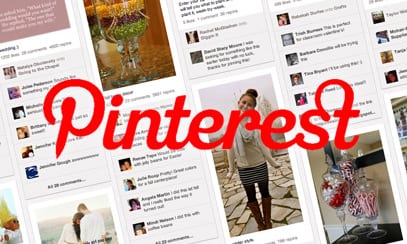 On New Year's Day 2015, Pinterest will begin selling ad space on its platform to marketers, becoming the latest social media site to open the advertising floodgates on its sought-after audience.
Pinterest has always been a bit different from other social media networks. Users go to Pinterest for new ideas—to get inspired to do something, buy something or visit a new place—not to catch up with friends or to read the latest news, as they would on Facebook on Twitter. This unique focus makes Pinterest a no-brainer for advertisers who want to encourage the public to try something new, whether its a product, event or anything else.
Pinterest has long known that its users and aspirational content are different. For a company with no real source of revenue, it remained patient. Launched in 2010, Pinterest only started rolling out promoted posts (known as pins) to hand-picked partners in June 2014. These promoted pins look much like other content on the platform, and advertisers can target them to groups based on topic, location and sex. Just a few months later, the platform introduced a free analytics tool for partners—something that took other social media platforms, YouTube in particular, years to introduce.
Contrasted with the haphazard introduction of ads on other platforms such as Instagram and Facebook, which drew the ire of fans when first announced, Pinterest's advertising rollout looks like a carefully orchestrated plan. Users can't say that they didn't see this move coming. Despite this inevitability, with the introduction of ads Pinterest risks losing its cool factor, something that can never be recaptured once its lost.
Follow Brian Greene on Twitter: @bw_greene