It was inevitable that Periscope would become a blazing-hot PR tool. Just this week brands from Nestle to the San Francisco Opera used the live streaming phone app to augment their relationships with audiences.
Days ago Coach "periscoped" its fashion show from London and 2-time Masters champ Bubba Watson aimed his phone at fellow golfers during a Masters practice round. On a Thursday afternoon a tiny sampling of the estimated 20,000 daily Periscope feeds found audio firm Beats by Dre talking with Karl-Anthony Towns [hours later Towns became the NBA draft's #1 pick], The Weather Channel's Bonnie Schneider discussing heat waves and multiple brands and advocacy groups "periscoping" outside the Supreme Court following its decision to uphold Obamacare.
In March, the Twitter-owned app was downloaded 1 million times the first week it was available on iOS. Weeks later it repeated that feat when it came out on Android. Perspective: Facebook claims about 750 million daily mobile users and 70 million photos are uploaded to Instagram each day. Still, with its super-easy interface and Twitter integration (Twitter users on iOS can periscope and/or follow others in seconds), the potential for using Periscope to personalize your conversation with customers seems endless. Be careful of possible legal implications related to copyright infringement and privacy, which we'll explore in a future story.
PR News asked three PR pros for best practices as they integrate Periscope into their PR strategies.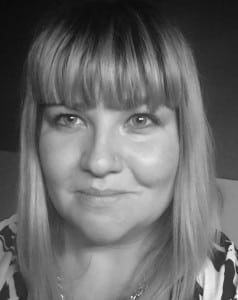 Nakiesha Koss, Social Strategist & Channel Lead, Adobe Systems: Highlighting product launches seem naturally suited to Periscope. Two weeks ago, Adobe offered a 24-hour Periscope series promoting the release of its 2015 Creative Cloud software suite. At the top of every hour, Adobe began a new Periscope live stream, which gave viewers a chance to chat with Adobe team members about its new apps. "Periscope gives viewers the experience of the right here and right now," Koss said. "It's a nice feeling users get from the immediacy."
Most Important Lessons Learned: Periscoping sometimes is a 2-person sport. The person doing the periscoping needs support staff to answer questions that come in via Twitter and to retweet the shoot and hashtag. Adobe chose to dial back the volume of tweets to keep viewers focussed on the live stream.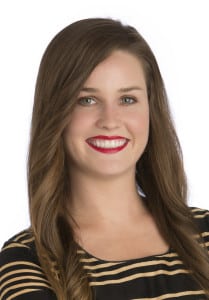 Maureen McCarty, Deputy Marketing Director, Human Rights Campaign: As the Supreme Court earlier this year heard oral arguments on whether states can prohibit gay marriage, the largest LGBT civil rights advocacy group, the Human Rights Campaign, sent its PR staff to Periscope a rally on the Supreme Court steps. "We thought this was an organic way for our members to feel like they were part of an historic moment," McCarty said. "The great thing about Periscope is it's adaptable to a multitude of moments, whether breaking news or education."
Most Important Lessons Learned: While Periscope enables viewers watching in real-time to comment on the broadcast, you can extend the reach of comments by continuing the discussion via Twitter both before and after the live stream.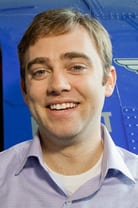 Brooks Thomas, Communications Advisor, Southwest Airlines: Southwest Airlines deployed Periscope in April for the rollout of its 10th special state aircraft, Missouri One. "Throughout the day we went live to showcase the new bird," Thomas said. "Not only were we able to integrate the response of the Periscope audience, but also the reactions of the live audience and the emotions involved in what became a very meaningful present for the hometown crowd."
Most Important Lessons Learned: You need to extend the life of the video/story. The best opportunity to follow-up with the viewing audience about the subject matter is right after the broadcast ends. Timing is critical in another way. "We started the stream well before the event began and we had to stick with it," Thomas said. "The audience became a bit restless; things picked up once footage of the plane being unveiled began rolling."
3 More Tips for using Periscope
Before you live stream, build excitement by announcing it on your site, creating a landing page and a hashtag. Once the Periscope tweet is live, use a permalink to your landing page and embed the tweet there. After the session, upload the completed video to your site, YouTube channel and other platforms. When possible, Periscope during your audience's peak engagement time on Twitter.
Live streaming is exciting but inevitably brings unplanned situations. Have a contingency plan. Also run a short test on a personal Twitter handle to check sound, connectivity, staging, camera angles and tweet language. For unplanned breaking news, embrace raw footage. Talk to your audience, address people by name and involve them in the stream to create a sense of partnership in the moment.
Shoot the broadcast vertically. it will appear sharper and make it easier for viewers to read comments appearing on the screen. Use a tripod to avoid wobbly images. Monitor the screen; since it does not enable hyperlinks, you need to tell viewers where they can find more information about what's being live streamed and/or put a forwarding URL onscreen. Tips compiled by PRN and Maureen McCarty.
To learn more about Periscope best practices and strategies purchase the on-demand version of PR News' webinar: "How Periscope Can Broadcast Your Brand". 
CONTACT: Nakiesha Koss, cod46032@adobe.com; Maureen McCarty, maureen.mccarty@hrc.org; Brooks Thomas, @brooksethomas
This article originally appeared in the June 29, 2015 issue of PR News. Read more subscriber-only content by becoming a PR News subscriber today.