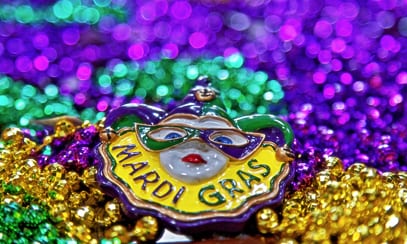 Fat Tuesday is upon us. This year, brands are bringing the celebration of the beginning of the Lenten season to revellers in some clever ways.
Since 2006, IHOP has celebrated Fat Tuesday by giving away free short stacks of pancakes to guests in a celebration known as International Pancake Day. This year, IHOP's free pancake giveaway will be celebrated on March 3, but the restaurant chain's campaign has rubbed off on other brands. #PancakeDay is trending on Twitter, and many brands have jumped on the campaign, posting pancake-related recipes, discounts and other brand tie-ins.

While most of the country chows down on pancakes, Uber is helping residents of Detroit enjoy a different Fat Tuesday snack—the fried Polish treat paczki. For one day only, the on-demand car service has added an option to its app that allows Detroit residents to request delivery of a dozen paczki and other Mardi Gras-related swag for $25. The paczki delivery offers a fun change of pace for Uber, which has struggled with its public image.
Venture further south—much further—to Rio de Janeiro and you'll find another branding strategy centered around Mardi Gras. The city's popular Carnival street parties, known in Portuguese as "blocos," are celebrated for 5 days leading up to Fat Tuesday, and they're particularly known for their alcohol-assisted hook-ups. This year, the popular mobile dating app Tinder got involved by hosting its own bloco called "Match Comigo" on Monday. The brainchild of a 28-year-old publicist, the party aimed to introduce a tech component to Carnival's fleeting romances.
Follow Brian Greene on Twitter: @bw_greene