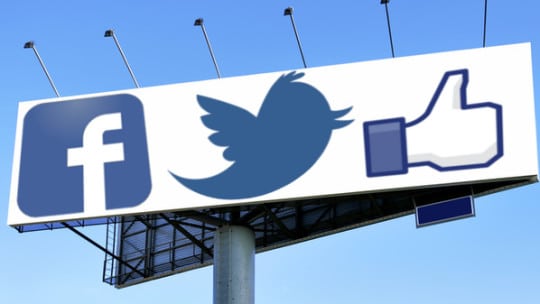 Perhaps the only eternal truth of social media is that content is king. The problem for communicators and the brands they represent is that great content will only take you so far.
The current era of social advertising eclipsed the days of excessive organic reach some time ago. But even though social sites are listening to users that tell them they want to see less from organizations, people still feel positively about branded content that's relevant and useful.
It's because of this strange kind of ambivalence toward branded content that advertising on social media has become so important—to the platforms as a form of revenue and to organizations for targeting and tracking. Even though people only want to see brand posts when it's relevant and useful it's still on PR pros to make sure the content is up to par. But putting money and weight behind great content offers the kind of specificity that can ensure the right people are viewing the posts.
And that's really the beauty of promoted posts on social: There's more control than ever to deliver content only to those who are likely to engage with it. But it can be a bumpy road to success for the uninitiated. At the recent PR News Social Media Workshop, Melissa Wisehart, director, social & digital strategy for Moore Communications Group, offered four ways that communicators can optimize their paid posts to make sure they're getting the most bang for their buck.
Create an advertising roadmap
Build a list of ad copy, images and audience variables you want to test.
Use the roadmap to keep track of everything you're testing now and in the future.
Keep track of the results so you have a living document of winners and key findings from campaigns.
Check back frequently
Depending on budgets, check back daily—or twice daily—at a campaign's launch.
Document all the adjustments made as the campaign progresses in the roadmap.
Look at changes in key metrics everyday. When the cost per click increases, it might be time to swap out the creative in your ad. Staying on top of these metrics will help keep costs down.
Think about where the traffic is going
Don't forget to optimize the landing page that you're sending social media users to.
Keep track of landing page tests in the roadmap so everything is in one place and easily accessible.
Keep it fresh
Digital channels are not something that you can just set and forget. Social media thrives on fresh content and social ads are no different. Keeping content fresh will give your ads the best chance of success against the more than 3 million other advertisers and help control media costs.
To learn more about social media from experienced professionals representing organizations like Dell, Woodrow Wilson Foundation, Miami Heat and Humana, join PR News for the Digital PR & Marketing Conference taking place June 6-8 in Miami.
Follow Mark: @MarkRenfree