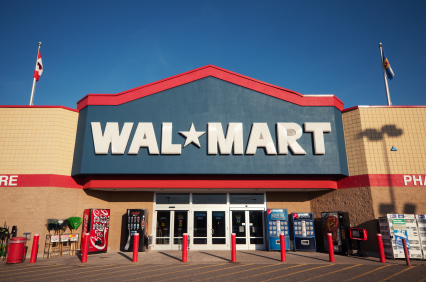 Walmart Tops in Percentage of Engaged Followers: It's well-established that a brand's total number of Twitter followers isn't nearly as important as how many of those followers actually talk about or engage with the brand. That metric is hard to come by, however.
Now a study by Sling analyzes the Fortune 100 companies that are active on Twitter, determining how many of their 19 million total followers talk about the brands they follow. The winner by far: Walmart with more than 40% of active followers.
Other study findings include:
On average, 8.8% of a brand's followers talk about or engage with them on Twitter.

The top eight brands with the highest percentage of followers who engage with them and talk about the brand are: 1) Walmart (41%), 2) Comcast (29%), 3) Target (25%), 4) HP (22%), 5) BofA (20%), 6) Microsoft (20%), 7) Ford (20%) 8) Disney (19%).

Disney is the only Fortune 100 brand with more than 1 million followers to be talked about by more than 10% of those followers.

Google has more than 5 million followers, but only about 4% of its followers talk about it on Twitter.
Source: Sling
Follow Scott Van Camp: @svancamp01