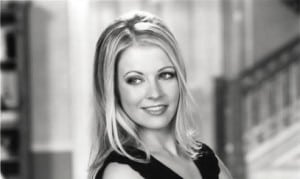 Since Melissa Joan Hart's (aka "Clarissa," from Clarissa Explains It All) interview in Life & Style promoting her new book "Melissa Explains It All," numerous articles have mushroomed online about the squeaky clean actress' drug use.
Although the book stresses how normal her life was as a child star, the coverage is focusing on the steamier reveals, like taking ecstasy in the Playboy mansion and "fooling around" with a young Ryan Reynolds.
But Joan Hart can hardly fault the media outlets. Give them an inch and they'll take a yard. Besides, this is the most media coverage she has gotten since she appeared in Maxim back in 1999. (Oh, and by the way, she was high on ecstasy for that, too.)
There are a couple PR lessons to take away from Joan Hart's guerrilla marketing of her own personality.
First, what is the cost-benefit ratio to all this confessing? It's not like she's at the zenith of her career, and all the naughty behavior is in the past, so maybe it's a calculated move to put a wholesome image to rest.
Second, if the book sells well, and her career gets a significant boost as a result, Joan Hart is proving that, unless a dead body is involved, there's no such thing as bad publicity.
What do you think? Could Melissa Joan Hart's strategy ever work, outside of selling books?
Follow Lucia Davis: @LKCDavis.