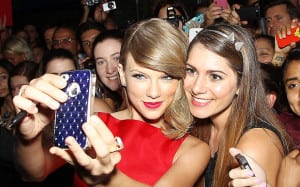 A couple of months back, the PR News staff met with more than a dozen millennial PR pros from brands, nonprofits and agencies. We asked them which social platform they used most for their jobs, and the nearly unanimous response was Twitter.
Then we asked which platform they used most in their personal lives. We got another nearly unanimous response, but this time the answer was Instagram.
This second question and response may be more valuable than the first if you're a professional communicator concerned about connecting with younger generations and worried about competitors taking their communications to more visual channels. And though there might have been a time when Instagram only made sense for b2c brands, creative communicators at b2b brands and nonprofits have found great success on the platform. (In fact, two such organizations, IBM and the advocacy group the National Retail Federation, will be sharing case studies from their Instagram success at a PR News webinar on Sept. 24).
Learning about using Instagram for business from Katie Keating, IBM's program manager for social brand strategy, is one thing. How about learning from a slightly higher profile master of Instagram such as Taylor Swift? She won't be part of the PR News webinar, so we've compiled some of our own takeaways from Swift's preternatural power on Instagram.
4 Ways You Can Be a Swiftian Instagrammer:
1. Reciprocate your followers' devotion or interest by sharing or regramming from their accounts. This  shows that you're human and interested in the world beyond yourself, and makes them want to continue following you. There's perhaps no global celebrity who's better at communicating with fans on Instagram—and making it seem natural.
2. Share images of cute animals. It's a cliche, yes, but it works. Don't have a cat? Your sister or best friend does, or your co-worker does. If you share an image of a cat, you're not selling or advocating anything. All you're doing is making people smile, and that's what Instagram is about. Taylor Swift has plenty to sell, but that doesn't stop her from sharing images of her cats.
3. Have fun with your Instagram account. Swift's Instagram images, despite being populated by her glamorous cohorts, have the feel of family-friendly personal snapshots. This can be taken to the brand level. If your brand takes itself too seriously it will definitely show on Instagram. Post some behind-the-scenes, goofy photos to, again, humanize your brand.
4. Give your Instagram followers what they want. Take your ego out of it and monitor your engagement to make sure you're posting what's resonating with your followers.
Follow Steve Goldstein: @SGoldsteinAI