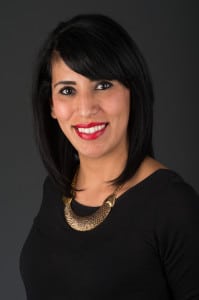 Mory Fontanez
Exec. VP, GCRM, GM,
Edelman Digital, D.C.
▶ 100%, my inspiration was my mother. She was a single mom and woke up every morning at 5:30 to take the bus to the train to go to her job at the Bureau of Labor Statistics. She was first generation and was learning the language. Just watching that work ethic and how she did that with such cheerfulness.
▶ Edelman also has a played a really big role in my success. I think it's because our culture here matches the way I am rewarded or feel empowered, which is to have that entrepreneurial spirit and ask people to think about what's best for the business and the client instead of just handing them a template.
That really works for me because I like to have the space to think openly and take risks. I don't think there can be success without risk.
▶ I am now General Manager and Lead Divisional Practice in the D.C. office and also Global Client Relationship Manager (GCRM) for Hewlett Packard. Both of those are fantastic opportunities and big risks. From the GCRM side, any time you devote your entire career to one account that can feel like a risk, although it's been great. Then the risk of stepping into the digital practice role...also could be frightening...but it has really paid off. Underlying all this is that I happen to be a single mother. So I see any big opportunity inherently as a risk because...I need to balance my time, to make sure my children are getting my full attention.
▶ I'm always looking for entrepreneurial spirit when hiring. Someone who wants to start something that they're really excited about or who has a passion for a specific area...try to be authentic, be yourself...it leads to better relationships with clients and colleagues.
[By Mory Fontanez as told to PR News]
[Mory Fontanez was honored during PR News' Top Women in PR luncheon February 27 at the Grand Central Hyatt NYC.]
CONTACT:
Mory Fontanez, fontanez@edelman.com
This article originally appeared in the March 23, 2015 issue of PR News. Read more subscriber-only content by becoming a PR News subscriber today.