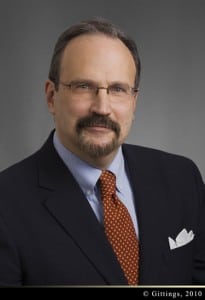 Nicholas F. (Nick) Peters
Senior Vice President
CommCore Consulting Group
@Comm_Core
Nick Peters develops and manages major accounts for CommCore. He has been a national award-winning major market and network print and broadcast journalist, and a senior executive in broadcast and digital media solutions. Nick currently manages a national public awareness campaign for the National Conference on Public Employee Retirement Systems, providing counsel, training and message development for the organization's leadership. He has been of counsel to the Archdiocese of Washington, D.C., on crisis response issues ranging from gay marriage legislation to whistleblower allegations of shoddy care at diocesan clinics. Nick has worked with Casey Family Programs on messaging and crisis media training involving state child welfare offices around the country, on media training and crisis simulation and crisis communications preparation for the global democracy watchdog group International Foundation for Electoral Systems, and on media training and message development for branches of the U. S. Department of Defense and for the National Legal Aid Defenders Association among others.
Previously Nick was SVP, marketing & strategy, for On The Scene Productions in Los Angeles, providing client counsel and implementation of TV, radio and Internet-based digital media product development and strategic partnerships. He spent the previous 18 years at Medialink in a variety of senior management roles including oversight of broadcast and streaming operations, consultative sales, and executive committee involvement in corporate governance from VC-funded start-up through a successful IPO.
Nick was a producer and news writer at CBS News in New York, working for Dan Rather, Christopher Glenn and Charles Osgood. Previously he was news director, executive producer and on-air anchor at WHYY-FM (NPR) Philadelphia.