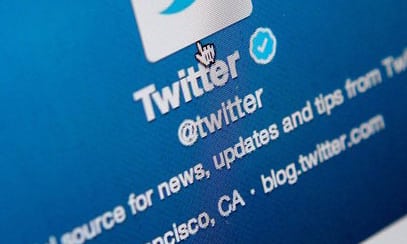 Twitter on Friday rolled out a new dashboard to measure how your organic tweets are doing. For the first time, companies will be able to see how many times users have viewed and engaged with organic tweets so the analytics can better inform their content marketing strategy.
The Tweet activity is now available to all advertisers, Twitter Card publishers and verified users.
Since Twitter went public late last year, the microblogging company has ramped up its efforts to monetize its platform.
The new dashboard is designed to help companies and organizations get a better sense of consumer engagement. With the dashboard, PR managers can:
> See how their Tweets are performing in real time.
> Compare impressions (the times a Tweet is viewed by anyone on Twitter web and Android or iOS apps, including logged-out users), total engagements and retweets month over month.
> Use the Tweet details page to see how many retweets, replies, favorites, follows, link clicks and embedded media clicks each Tweet received.
> Export Tweet performance metrics into a CSV file, which now includes both organic and promoted data.
Call it a highfalutin listening tool, but this is one that PR pros should welcome. The new dashboard should enable communicators to create the kind of content that will get their followers stoked, and provide incentive for them to share the content.
As part of the rollout, Twitter said that it recently analyzed organic Tweets and the reach of those Tweets (reach = unique logged-in users served one or more impressions) for 200 active brand advertisers.
Among the 200 brands, those that drove the highest organic reach deployed one or more of these tactics when it was relevant to their marketing goals:
> Leverage real-time cultural moments like live sports events, awards shows or trending conversations.
> Mention influencer usernames with large followings or high-volume hashtags in Tweets.
> Include auto-expanded photos or videos paired with short, conversational copy.
So how do some of these tactics compute with your Twitter efforts?
Follow Matthew Schwartz on Twitter: @mpsjourno1