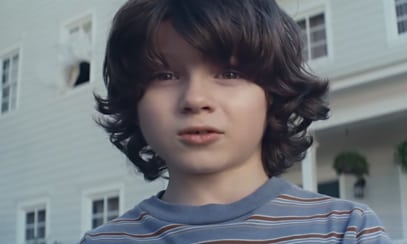 As anticipated, Super Bowl XLIV was a spectacle, but an unexpected entrant into the leagues of Tom Brady and Katy Perry is the cause of much conversation in the aftermath of the game—child safety.
Nationwide Insurance, one of the country's largest insurers, ran an ad during the game that featured the ghost of a young boy narrating scenes in a life he didn't get to live because of an accident. "I couldn't grow up," he imparts, "because I died from an accident." The spot ends with a mournful intonation of the familiar Nationwide jingle and directs viewers to visit MakeSafeHappen.com, a site the insurer set up with the goal of "reduc[ing] preventable childhood accidents in and around the home."
That site and the child safety tips and statistics it features were the point of the ad, Nationwide said. Shortly after the ad ran the company distributed a press release stating: "The sole purpose of this message was to start a conversation, not sell insurance. We hope [the ad] served to begin a dialogue to make safe happen for children everywhere."
Critics, especially those in front of their keyboards as the game unfolded, didn't take kindly to the spot or the company's justification. For anyone who has been impacted by the death of a child, the ad was, as one Twitter user described, a "punch in the gut," and many others found it distasteful and scary. Yet some praised the ad, arguing that its message is an unheard one in need of further conversation.
The ad raises questions about a painfully difficult subject in a blunt, jarring way. Still, Nationwide garnered the brand coverage they were looking for on Sunday night, and if you subscribe to the "no such thing as bad publicity" dictum, it's a win for the insurer.
Follow Brian Greene on Twitter: @bw_greene