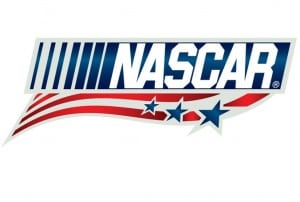 NASCAR's engines may run on fossil fuel, but, as a brand, it's 21st century all the way. Its social media savvy extends beyond Facebook and Twitter—just this past April, for example, PR News showcased NASCAR's senior manager of digital and social media communications, Kyle Sheldon, in a webinar about Twitter's fast-growing Vine video app. Now, with the Memorial Day weekend approaching, NASCAR has relaunched its simple but elegant NASCAR Salutes program celebrating U.S. troops.
NASCAR is asking very little of its fans—all they have to do is go to nascar.com/Salutes, click a button and the following tweet gets sent: "I stand with #NASCAR in thanking members of the armed forces who serve our country. Show your support: http://nas.cr/h2vG #NASCARSalutes."
The goal is to reach 1 million of these "salutes" on Twitter and Instagram between Memorial Day and the Fourth of July (the campaign launched on May 21, and there are nearly 1,000 salutes, as of May 23). This is not a fundraising program with a high-powered ad campaign backing it up—it's about pure awareness, for both U.S. troops at home and abroad, and for the NASCAR brand.
Some may argue that NASCAR Salutes is an easy way to exploit this weekend's holiday celebrations. Still, for many individuals, clicking the #NASCARSalutes button may be the one thing they do to honor members of the military. A simple act, devised by an exceedingly smart brand that knows how to stay connected to its fans.
Follow Steve Goldstein: @SGoldsteinAI