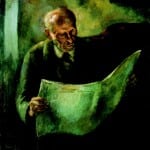 Not all positive press is created equal. Figure out which type of message your company or client needs to be successful, and pitch those accordingly.
Darrel Ng, PR director at Anthem Blue Cross, provided these examples of positive press that can be used—and discarded.
> Helpful: Innovations, lowering XYZ costs.
Consumers want to know about products and services that can make their lives easier in some way, and these types of articles are how they discover your client and at least become a new customer. The best-case scenario, of course, is that readers become brand ambassadors, sharing the article through social channels. This buzz not only creates goodwill for your company, but can attract business opportunities as well.
> Not Helpful: Real estate stories and local hiring stories.  
Simply put, few stakeholders care about where a company is opening a new location. And, unless you're hiring an entire town (or the hiring is part of a CSR initiative, like Levi's "Ready to Work" campaign), that kind of press holds little value for your client.
Follow Lucia Davis: @LKCDavis.