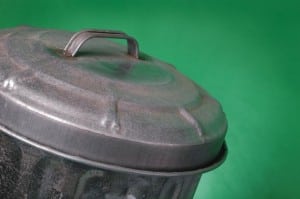 A recent blog post by my colleague Diane Schwartz, titled, "9 Words to Avoid Saying Today," struck a chord with communication pros. Using phrases such as "um," and "you know" won't do you any favors when you're trying to impress the CEO or a prospective client.
With that in mind, we chose to cull some of the responses from readers regarding other words and/or phrases that PR pros should dutifully avoid.
For example, Jonathan McGrain would toss "absolutely" onto the list, adding (correctly) that it's an unnecessary substitute for "yes."
Another response we like comes from Debra Bouche, who recommended that PR pros lose the term "Whatever," which, when intoned, makes otherwise intelligent people sound like a spoiled teenager suffering from an terminal case of ennui.
We're also in total agreement with Joanna Ormesher and Joan Stewart, both of whom asked that we add "awesome" to the list of verboten terms.
Once used to adequately describe monumental events such as, say, giving birth or winning a month-long triathlon, "awesome" has been so watered down in recent years as to now be devoid of any meaning.
To wit, we recall The Simpsons episode when Otto the bus driver describes everything in Springfield proper as "awesome" before looking at the palm of his hand and, once again, saying, "Look at my hand, that's awesome!"
So, are we in agreement to put the term "awesome" to pasture? And do you have any other words or phrases that would behoove PR pros to banish once and for all?
Matthew Schwartz: @mpsjourno1