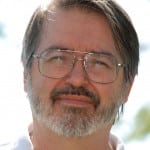 Businesses large and small are starting to invest increasingly high percentages of their promotional budgets in social media. A consensus on just how this social media investment impacts their top- and bottom-line revenue continues to be elusive, however. Some units of measure that are used to track success—so-called vanity metrics such as "likes," "friends" or "followers"—have little or no apparent ties to corporate revenue streams.They echo the long-discredited "ad equivalency" measurements once used to justify the economic value of successful media relations campaigns.
And yet there are effective and reliable ways to monetize social media messaging.
Begin by agreeing on a meaningful set of measurements. Take My Hobby Info, an online business whose revenue derived from advertisers, uses metrics that include: unique visitors per month, frequency of visits and average per-visit time on the site.
Those are measures that most potential advertisers would respect. When My Hobby Info could show ad clients that its site was gaining unique visitors, visits and longer times spent per visit, its list of advertisers grew as did per-ad revenue..
Create a clear path for creating and tracking impact leading to the bottom line.
Innovative Detox offers people addicted to alcohol or prescription painkillers as an alternative to traditional rehab.
The company's social media plan's revenue path began with Detox encouraging prospects to view its blogs, white papers and YouTube videos. Next it urged potential clients to visit Detox's website and Facebook page.
This led to tracked phone calls from prospective clients.
For these companies, the social media plan to generated revenue looked something like this.
• Build a network, including membership in Facebook and LinkedIn groups, as well as social media site accounts ( Twitter, Pinterest, Instagram).
• Nurture the network by contributing non-promotional information to the groups and social media accounts.
• Create compelling content—blogs, white papers, video blogs or other online content—with links back to the company's website.
• Promote that content:
▶ On Facebook and LinkedIn groups
▶ On social media accounts
▶ On other writers' blog sites via commenting about related topics
▶ Via media relations; press releases distributed by a competent wire service and individual pitches to known media sources
"As a start-up company, we are using this strategy to create awareness, generate interest and motivate inbound calls from prospective clients," said Dr. Lucas Furst, CEO of Innovative Detox. "For instance, one [member] of our team has created a credible presence on social media groups reaching more than 200,000 people actively discussing their addiction problems."
Furst added: "He is able to use this credibility as a 'fellow member' to promote information-heavy blogs and white papers. This has led to measurable spikes in our website traffic and—more important—calls from legitimate, qualified prospects.
This effort is being supported by press releases and media appearances, and has proved far more cost-effective than advertising in generating qualified prospects."
A similar approach has been used by My Hobby Info to generate the volume of traffic that was necessary before the company could appeal to industry advertisers.
"Before we began our social media campaign, as a relatively new business in our field, we had an average of about 3,000 unique visitors per month," said CEO said CEO Bill Plunk.
He added: "After beginning to reach out to hobby groups on Facebook with solid blog content, we saw our traffic go from 3,000 to 10,000 in one month, and rise to 15,000 unique visitors the following month.
"Visitors were tracked as coming back an average of 2.5 times per month, and staying on-site for 40 minutes per visit. Those numbers had real meaning to potential advertisers, who were our targeted revenue source."
As testimony from the C-suite indicates, the keys to bottom line success via social media are creating an agreed-upon set of measures and implementing a specific plan to reach and bring in target audiences.
CONTACT:
Ned Barnett is founder of Barnett Marketing Communications. He can be reached at ned@barnettmarcom.com.
This article originally appeared in the December 8, 2014 issue of PR News. Read more subscriber-only content by becoming a PR News subscriber today.