▶ Millennial Moms Spend More Time With Social Media
Millennial moms spend an average of 17 hours per week on social networking sites, according to a new study released by Weber Shandwick.
The study defines millennial moms as women born between 1978 and 1994, a group that accounts for 22% of all U.S. moms.
The study sends a pretty clear message that marketers need to pay closer attention to millennial moms and their online habits. PR and marketing execs who ignore millennial moms are overlooking a consumer base of roughly nine million women.
Furthermore, millennial moms need to be approached differently and PR pros need to take into account the unique characteristics that make up this group of women.
Here are some other stats from the study:
• The average millennial mom has 3.4 social media networking accounts, versus 2.6 accounts held by moms overall.
• Moms "like" or recommend products an average of 10.4 times per month, versus 7.7 times by moms overall.
• Almost three-quarters of millennial moms (74%) said they seek out recommendations from sources other than friends.
• Millennial moms seem to value life-management assistance because 26% state their willingness to pay $50 per month to have someone help manage their lives, and 20% would pay up to $150 each month.
Source: Weber Shandwick
▶ Not So Fast: Mobile
Traffic: Growth Flat in 1Q
Mobile traffic was virtually flat in the first quarter, compared with the fourth quarter in 2012, according to a new report from public relations and digital marketing agency Walker Sands.
The Quarterly Mobile Traffic Report for Q1 2013 said that historically most growth occurs during the fourth quarter, so the anemic growth in the first quarter (less than 1%) shouldn't come as much of a shock, nor as an indicator that growth has peaked.
Let's see what percolates in the second quarter, but the next time you hear someone utter, "This is the 'Year of Mobile," take it with a grain of salt.
The study also revealed the following:
• Mobile devices generated 24% of Web traffic in the first quarter, up 78% compared with the first quarter of 2012, and 109% since 2011.
• Mobile traffic segmented from Android is up 42%, but that's down from 45% in the first quarter of 2012.
• iPhone's traffic share is 36%, up from 29% in Q1 2012.
• iPads account for 18% of mobile traffic, relatively flat compared to the first quarter of 2012.
• Overall, 53% of website traffic from mobile is generated by an iOS operating system.
• Blackberry now accounts for just 2% of mobile traffic, which is down a point from the first quarter of 2012. PRN
Source: Walker Sands
The Measurement Myth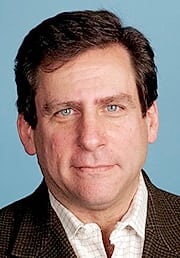 Myh: With all the emphasis on "outcomes" trumping "outputs" as the superior measure of PR success, outputs don't really matter.
Truth: The ultimate goal of most PR programs is to positively affect awareness, understanding, attitudes and behavior (outcomes). And since these effects reside in the mind of the target audience, the primary way to measure calls for a survey through which respondents answer a series of questions designed to capture the desired information. But since awareness, understanding, attitudes and behavior are affected by stimuliwhich may include PR-generated "earned media" outputs like media coverage, social media conversations and events (as well as non-public relations stimuli such as advertising, price promotions and more)outputs must be thoroughly researched so that the levers PR people pull and push to effectuate positive marketplace change may be fully optimized.
To paraphrase the warrior philosopher Sun-Tsu, "Measuring outcomes but not outputs is the slowest path to victory. Measuring outputs but not outcomes is the noise before defeat." In other words, while their importance may change over the course of a campaign, both are required to generate successful public relations programming.
Mark Weiner is the CEO of PRIME Research-Americas. If you have a PR measurement myth that you would like to dispel, contact Mark at weiner@prime-research.com.
This article appeared in the July 1 issue of PR News. Subscribe to PR News today to receive weekly comprehensive coverage of the most fundamental PR topics from visual storytelling to crisis management to media training.