The death of Mike Nichols Wednesday at the age of 83 brought an end to one of the most celebrated careers in entertainment. The longtime director was equally successful and much admired for his work on Broadway and in Hollywood. As Bruce Weber noted in the New York Times, "His career encompassed an entire era of screen and stage entertainment."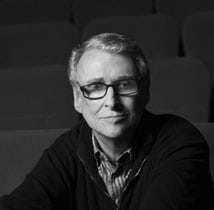 Nichols' resume reads almost like a history of modern entertainment itself. He has worked with many of the finest and most well-known actors in Hollywood, and he has directed and/or produced award-winning stage productions of plays written by names like Stoppard, Simon, Albee, Strindberg, Chekhov and more.
His life as an entertainer is one for people of all backgrounds to admire. Communicators in particular can look to his work and draw some important lessons.
Swing for the fences. Nichols' first film directing role was 1966's "Who's Afraid of Virginia Woolf," which starred Elizabeth Taylor and Richard Burton, the hottest and most mercurial Hollywood couple at the time. It was nominated for 13 Academy Awards and won five.
Take a chance once in a while. Nichols insisted on casting unknown actor Dustin Hoffman as the lead in "The Graduate." Hoffman was very much against type as a post-collegiate California track star, but the film launched his career and became a classic.
Be versatile. Nichols was equally comfortable and adept on stage and screen. In fact, he was one of only about a dozen people to win an Oscar, a Tony, an Emmy and a Grammy.
Always keep working. Nichols was amazingly prolific. Right up to his death, he seemed to always have fresh work in front of audiences, be it on screen or on stage. He once had four plays running simultaneously.
Make your work accessible. Unlike many other acclaimed directors, you couldn't often tell a Nichols film just by watching it. He didn't have a cinematic style so much as a drive to explore human relationships. As a result, his work was sought after by a broad cross-section of viewers.
Follow Richard Brownell on Twitter: @RickBrownell