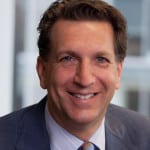 Too often, the advent of social media is misread as a technological revolution. It isn't. It's a transfer of power. At the height of the TV networks and major dailies, companies wrote the narrative via the one-way megaphone that is advertising and public relations. Like something from The Outer Limits, companies exerted total influence. They controlled the vertical. They controlled the horizontal. Now, the monologue is a dialogue, with multiple voices vying for dominance. One need not look further than the debates surrounding fracking or the Keystone Pipeline for evidence that one-way communications don't work anymore. Whether they are disseminated in the form of advertising or industry-backed advocacy, they don't organize constituents or establish emotional connections with the audience.
Activists understand that digital and social engagement is more than a tactic. They see it as a democratizing force that has given voice to their concerns and enhanced the ability to change policy—both corporate and public. Until companies come to the same realization, they will remain an Internet generation behind their critics—and behind the eight ball when a crisis inevitably strikes.
One of the first steps in a crisis situation is to set up social media monitoring to listen to what people are saying about a certain situation. Also important is where the conversation is happening: Is it locals discussing something that was featured on the news or is it a topic that is reaching a national audience? Take all of this into consideration when drafting your statements.
Following a natural disaster, social media is key to communicating that it is OK to travel to the city and what is open or not. If at all possible for certain instances, try to avoid going back and forth with one person via your social channels. Also avoid raising awareness of a problem to other people who would not have known of the situation otherwise and are not going to be impacted.
These types of situations often are isolated incidents that don't influence the larger audience. The best course is to reply to the person directly with an email address or phone number so that he/she can contact you directly. Then you can best answer specific questions, offer insight and advice and/or address any concerns.
Here are 5 ways that digital media have changed crisis communications:
1. Speed kills. While it is well known that digital platforms move information faster than ever, it's critical to not let that knowledge rush your judgment. By pre-defining thresholds on when and whom to respond to, you can remove uncertainty around questions like 'Whom do we respond to?' and 'What do we say?'
2. Know your inputs. It's easy to get overwhelmed with data. Knowing ahead of time what the most important sources are can improve time and response. While Twitter is less popular than Facebook, it is usually the primary platform to monitor during a crisis, and where the media will look first.
3. See the forest and the trees. Follow trends, but track their source; you want to follow the macro developments, but also have crystal clear visibility of the few individuals who are driving the story. Engaging with them, if appropriate, can potentially defuse a crisis before it spreads.
4. A picture is worth 1K words. Every major crisis has 'keystone content' and it is almost always visual. Prioritize tracking videos and images, and establish their pedigree—there are many examples of old or altered photos that have been associated with a crisis. If you discover this to be the case, make sure you respond quickly, and on the same platform (usually Twitter, Instagram or YouTube) as the image; a press release or statement won't cut it.
5. Play by different rules.There are many ways to game social media, and different groups use these methods to target clients; fake followers, imitating other accounts and publishing altered content all are common tactics. You are held to a higher standard. Realize the risk of being exposed as unethical is almost always greater than whatever short-term gains are obtained by cheating.
On the surface, it may seem as though social media only can exacerbate a crisis situation. But, in truth, the channels provide us with a valuable opportunity to speak directly to stakeholders and, in some cases, help identify and stop a crisis before it starts.
First, set up Google Alerts and run regular social listening or monitoring reports across all of your social channels. Being able to identify the problem is your first line of defense. Second, assess the severity of the situation.
Remember that not all tweets or posts are created equal, and while a single tweet from one person might be fairly innocuous, that same tweet from a someone of influence can spread like wildfire. Work with your client and team to define what constitutes a crisis and set up an escalation plan to determine when it's appropriate to raise a red flag.
Finally, if you've identified a crisis (or something that's starting to brew), address the situation with the appropriate parties; whether that means your internal team or your stakeholders. This is a vital step for two reasons. First, addressing the issue head-on can keep you from being forced to act on the defensive, which could be key to maintaining your client's image. Second, making it known that you're taking steps to fix the problem rather than skirting the issue can save you valuable time. And for a PR professional in a crisis situation, time is money.
CONTACT:
Lauren Cason, lcason@neworleanscvb.com; Sam Huxley, sam.huxley@fleishman.com; Richard Levick, rlevick@levick.com; Ken Makovsky, kmakovsky@makovsky.com