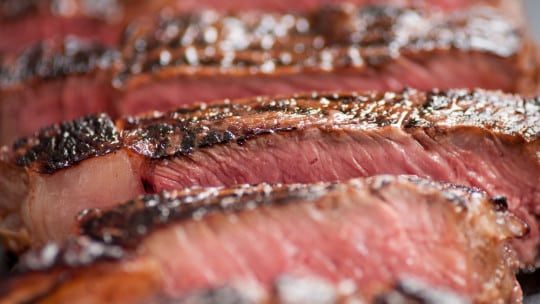 To look at the news about Instagram last week you'd be forgiven if you didn't think it also is a tool for business, particularly suited to small communications shops. The rapper Nicki Minaj, who hinted all week she was about to do something big, posted a photo of her sitting on a small bed in what appears to be a tiny bedroom. True to Instagram's acceptance of informality, the photo seems far from the highly stylized, professional picture of a celebrity that the public usually sees. The photo's lighting is spotty, Minaj isn't centered and the bed is disheveled. Still, it's a very effective photo. Clad in six-inch heels with tassels, wraparound shades, bikini bottom and nothing else, Minaj makes an arresting subject. Quickly the post had in excess of 10,000 comments and thousands of likes.
Actually there's a link between the Minaj photo and how communicators can use Instagram to humanize brands. And how they can do so without the services of famous rappers sprawling nearly au naturel in a post. Also: what's the best way for brands to measure engagement on Instagram? We asked communicators at Certified Angus Beef, LLC.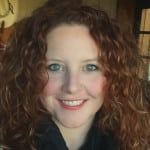 "We are unusual in that we're not directly selling a product," says Jennifer Kiko, online community manager for the brand, founded in 1978. Certified Angus Beef is a not-for-profit marketing arm of the American Angus Association. "[On Instagram] we're trying to be interactive and engaging, talking with our customers, but also talking with our partners' customers."
Kiko uses Instagram Analytics and Iconosquare "to get an even better understanding of what's going on from day to day and week to week. We also use [listening tools] Nuvi and Falcon to see other mentions [of the brand], track trends and follow what's happening on all of our platforms."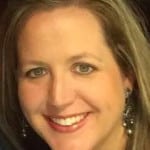 Adds Margaret Coleman, digital platforms director, "Brands are different when it comes to measurement…each one has to determine how they want to measure and what means the most to them." Followers are tracked, but "for us, sometimes, success might be a comment or a call that one of our sales team members receives and gets to tell us, "Hey, because X saw the [Instagram] post about [a celebrated chef using Certified Angus Beef], it wants to work withus." Coleman adds, "Maybe that image only got 400 [likes], but it may result in a big account."
For example, "We did an Instagram takeover with [James Beard award-winner] chef Jonathon Sawyer of Greenhouse Tavern in Cleveland." A leader in the culinary scene, Sawyer took over the Certified Angus Beef site for a day and featured his content. "When chefs and restaurants saw that we worked with chef Sawyer, they called us and asked if we would work with them."
Experience OVer Numbers
"Let's say followers drop a bit one day, we'll go back and look at what photos we used that day," Kiko says. "Or if likes soared and comments dropped, we'll say what can we do the next day to encourage conversation? We have goals, but we're not stuck to them because we're creating an experience...a conversation, rather than a measurement of the numbers."
Adds, Coleman, "we look at a combination [of metrics], but if you had to pick one, it's engagement." The best engagement, she says, is when a comment reads: "I dine at X restaurant because it serves Certified Angus Beef" or "I shop at X retailer because it sells Certified Angus Beef…to us, that's the ultimate in engagement."
OK, but how do Coleman and Kiko report experiences and comments to the C-suite, which tends to be interested in numbers, as opposed to potential sales leads? A preface: "while numbers are certainly important and we always look at them," Coleman says, our C-suite "values brand impressions, brand value and relationships…as even more important [than numbers alone]…obviously that's a unique" situation, she admits.
The specifics: every Monday the brand's PR staff sends out a 3-minute video of highlights companywide from the previous week. 30-45 seconds of it includes coverage of social media, such as mentioning the above phone call. The video is done simply, via a mobile phone camera. It goes to all employees, board members and PR agencies the brand employs.
Reports about social also are made during regular meetings of an internal group that works with "signature accounts and top chefs," Coleman says. All this "is a bit labor intensive; we don't just have a quick report with numbers…it's more of a 1 on 1 thing...we're describing whom we are working with [socially]." Talk about labor intensive. Kiko reads "every comment we receive…we try to respond to most of the…we want to show we appreciate them, we're approachable and we're listening to them."
A key to the brand's Instagram success, says Coleman, is "not just what we do on our Instagram," but "getting into chefs' conversations and consumer conversations." Again, they use Falcon and Nuvi to follow certain hashtags and search terms. Those tools have helped them "create a list of consumers" who are more likely "to talk about us."
Now, back to Minaj's informal picture. Certified Angus Beef has used professional photos, but the most-engaged posts feature photos from chefs and other users. Beef "just waiting to be put on the grill" or "hot off the grill" work best, Coleman says. Photos featuring people don't work as well. The key is knowing your audience, they say. An agency did an audience study for them that identified six different types of fan. Foodies, restaurant goers and chefs are the sweet spot for the brand, Coleman says. When they began aiming content at those fan categories is when the brand's Instagram followers ramped up, doubling to some 21K+.
NOTE: This article first appeared in PR News, February 20, 2017. For information about subscribing please visit: http://www.prnewsonline.com/about/info
CONTACT: mcoleman@certifiedangusbeef.com   jkiko@certifiedangusbeef.com