Seems the paid media folks are having as much of a challenge getting their arms around measuring value in the social media and interactive environment as earned media people. Nielsen is calling for standards and quantitative metrics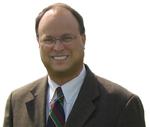 around Internet measurement. IAB and others on a keynote panel at the 4A's convention in New Orleans asked the ad industry to go beyond clicks, hits and simple search.
Jim Lazlo, director of research for the Interactive Advertising Bureau (IAB), led the Wednesday, March 4, panel on measurement, kicking-off the conference. The AAAA convention is pretty sparsely attended this year with only 600 ad execs and media buyers. This is down from over 1800 two years ago in Las Vegas. However, the group boasted more senior level execs grappling with industry-wide issues.
"We have to go beyond counting exposures," said Lazlo. "It is not the hits or the clicks, but establishing different metrics for different outcomes [the client requires]. Let's ask, 'What does success look like?'"
The agency needs to serve the client, according to MediaBank, one of the vendors in the 50-booth trade show. "There needs to be a correlation between total media and delivered media," said Nicole Janci, who heads-up client services. "The CMO needs to have multiple views of measurement by retail channel, by digital creative impact, or other metrics"
Janci is recently hired from OMD advertising and sees an intersection between technology measurement versus agency account service and between marketing and media. "The agency needs to serve the client and not reallocate services away from that core competency."
Jim O'Hara, president of Nielsen's media product leadership, said, "Standards and accountability will help bring more depth," and that data from a Web study can help drive creative.
He cited new Nielsen investment NeuroFocus as one way marketers can measure customer or consumer attention and recall of an add more empirically. Using EEG Brain Wave research, the study can help determine focus on the high speed Internet ads. NeuroFocus has developed 65 separate best practices for interactive advertising measurement. The firm offers eye tracking and emotional engagement or viewer response to ads for pre-test or post campaign analysis.
Andrew Pohlmann, managing partner of NeuroFocus, said new technology can even help gauge inner fears about buying. NeuroFocus is working for consumer packaged goods companies like Frito-Lay, and pharma/healthcare accounts like Pfizer.
O'Hara from Nielsen added, "it is really the brand managers' target to deliver customers," so trend analysis on the Web is critical. "We can equate the Internet screening to how a product is selling against homescan panels, grocery data, and link this to data sets that are meaningful" to brands. He sees also more "cookies with consent" where shoppers online will opt-in to share their demographic information or interests.
One analyst noted that "search has sold us on the fact that all that matters really is the last click." David Smith, CEO of Mediasmith, Inc., added, "Search takes too much of the credit." The 4A's media planners erupted in applause.

Mike Smith is CEO of Michael Smith Business Development, Inc. He has integrated PR and marketing skills most recently for White + Partners advertising in Herndon, VA, to offer interactive advertising to clients.