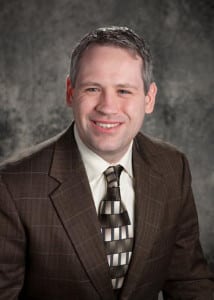 It's one thing to say that PR is important, and we all know that it is, but it's a whole other thing to say just how important PR is to an organization's bottom line. That's where measurement comes in.
In a business environment where statistics and hard numbers rule the day, PR professionals are consistently asked to quantify their impact on the success of their organizations. The questions of how and what to measure must be built into a PR program from its inception, and there are never any easy answers.
Dwayne Roark, director of global business communications at The Dow Chemical Company and a speaker at  PR News' April 8 Measurement Conference, offers a place to start and a few pieces of advice on the topic:
Developing an efficient and effective process for measuring PR impact on a business requires a philosophy of building relationships throughout the value chain. These relationships need to create two-way communication that continuously offers feedback and updates on the outcomes of these interactions.
Communications is a discipline that plays the lead role for positioning a business for growth. This starts with identifying your stakeholders and what role this stakeholder plays in your business being in a growth position. You then must develop the messaging strategy and then identify the proper channels to use in order to reach this stakeholder.
PR plays a very important role as it impacts many stakeholders found in the value chain and lends itself to areas of credibility that are simply not found with other communications channels. Measuring the effectiveness of your PR and completing your dashboard requires a business to look at the individual stakeholders being targeted by the given PR effort and to identify the objective for each stakeholder. It is then a matter of putting the tools in place to determine if this objective was achieved.
To learn more about PR measurement from experts at GE, Weber Shandwick, MasterCard, Motorola Solutions and others, register for PR News' Measurement Conference on April 8 at the National Press Club in Washington, D.C.
Follow Brian Greene: @bwilliamgreene