This is the debut of a new editorial section, By the Numbers. The section, which runs on a monthly basis, features data sets, information and statistics designed to help you do your job better and generate bigger PR budgets. We kick things off with social media. Below are some data sets for wedding social media to ROI, compliments of Maria Saltz, senior manager of social analytics at Adobe.
1. Social Contribution to Business Value
Social media may have started as a way to promote and/or share what, in many cases, was pretty useless information. But, these days, social platforms are closely tied to the business wheelhouse. PR managers can use their social channels to generate better intel on market research, brand reputation and, perhaps most important, community engagement and product innovation.
2. Social Contribution to Business Objectives
No longer at the margins of communications, social media has moved to the epicenter of PR and marketing. The rub for PR managers is how to monetize their social platforms and convince C-level managers that Facebook, Twitter et al. can add to the company's top and bottom lines. It's not a matter of tallying "likes" and "followers"—so-called "vanity" metrics that are increasingly being dismissed by brand managers as ineffective—but using social media as way to contribute to the overall business objectives, such as marketing, e-commerce and customer service and support.
3. Aligning Key Performance Indicators to Business Success
Since time immemorial, PR managers have operated without a net. Sure, they could make a legitimate argument that a positive piece about their company in The New York Times could lead to sales lift, but they didn't necessarily have the data to back it up.
But in a digital age most every PR effort is trackable, thanks to the Web. When crafting PR campaigns, the onus is on communicators first to settle on a set of KPIs (Key Performance Indicators) and bake those KPIs into business objectives.
These objectives can be of the traditional PR variety, such as awareness and engagement, or new disciplines, including lead generation and demand generation/conversion.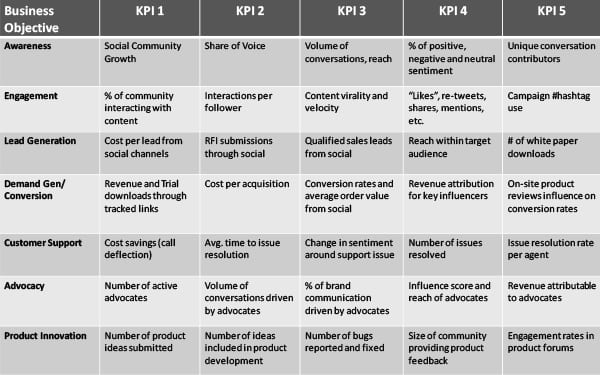 The Holy Triumvirate: Paid, Earned and Owned
The baseline for content marketing is to tell an interesting story. But a juicy story alone won't do the trick. For LaSandra Brill, senior director of paid and earned media at Symantec, it's all about producing the right content, for the right people, distributed at the right place at the right time. But that's a tall order. Below, Brill provides a road map for how to sharpen your content marketing strategy.
4. Telling the Brand Storythrough Converged Media
In the content marketing equation, all media channels work in unison. While each channel plays a critical role in your content marketing strategy, the real power is when you can integrate two or more channels into one PR campaign or initiative, according to Brill.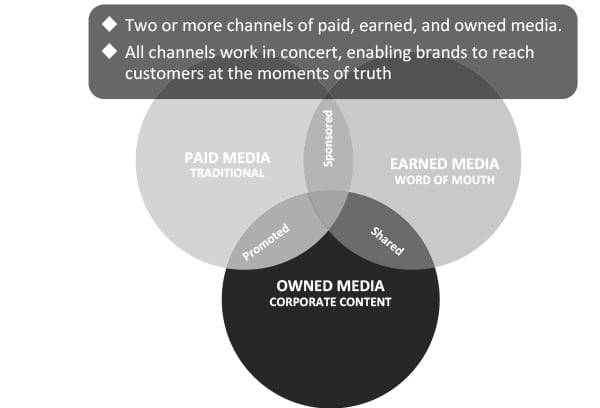 5. A Closer Look at Each Media Type
Paid media (say, an ad buy), earned media (PR, ideally) and owned media (branded content produced in-house) used to work in isolation. No more. Integration is key, as a growing number of brands look to meld the various media to their advantage.
6. Feed the Maw
What's the sound of one hand clapping? Yes, we hear the crickets chirping, too. As the graphic below indicates, quality content will be left all by its lonesome unless you have an equally good distribution strategy. In order to have any shot at increasing your brand exposure, you have to make sure you have a steady flow of content.
This article originally appeared in the August 25, 2014 issue of PR News. Read more subscriber-only content by becoming a PR News subscriber today.