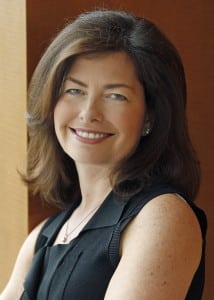 Twitter, which has more than 500 million registered users, just celebrated its seventh birthday. Facebook now has more than 1 billion members while LinkedIn, which caters to the B2B sector, has more than 200 million members. With social media in the mainstream, PR pros are able to spread their messages and reach consumers who were previously off limits.
Nevertheless, most C-level execs are still not sold on social channels, according to Marla Bace, general manager of marketing and operations at Circles, a division of food services and facilities management company Sodexo.
Bace will share some of her insights on how to convince C-level execs otherwise at the "Develop Business Metrics That Resonate With Senior Leaders" session at PR News' PR Measurement Conference on May 15 in Washington D.C. We caught up with Bace for a preview of some of the PR measurement issues she plans to discuss at the conference.
PR News: For PR execs, what are the most important business metrics that can resonate with senior managers?
Marla Bace: In my experience the metrics need to align to what the business is measuring. The metrics have become much more important than impressions and awareness and much more aligned with justification of spending. The best forms of measurement are when I can demonstrate that a media placement or an SEM (search engine marketing) campaign drives actual business development opportunities. The in-between [elements] are things like increased website traffic, answers to calls to action, attendance at an event or referrals.
PR News: PR departments tend to be reactionary when it comes to business metrics. Do they need to bake metrics into their campaigns from the get-go?
Bace: Absolutely. When I ran an SEM campaign, I needed to know what my goals were ahead of time and be nimble on a daily or weekly basis to meet those goals or even stop a campaign earlier than anticipated if it was not working. What the department should be reactionary to are editorial opportunities, not the strategy or the measurement.
PR News: What are the most salient metrics that PR execs can deliver to the C-suite that will demonstrate the value of social media?
Bace: Social media metrics are the easiest to provide and most relevant to the C-suite. To most C-suite execs, social media is something that people do on their own time; they have yet to see the value for business. You [need to] demonstrate that you are using social media effectively to listen to your customers and change purchase behaviors.
Those activities can all be monitored, measured and reported on. Those outcomes are what the C-suite understands. So your measurement strategy should be focused around those activities that are important to the company and are easily digestible.
Follow Matthew Schwartz: @mpsjourno1
Learn from Marla Bace and other measurement experts at PR News' PR Measurement Conference, set for May 15 at the National Press Club in Washington, D.C.