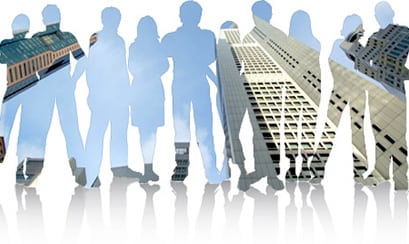 It's the age-old choice in PR. Do you want to work at an agency or in-house? And do you want to move between the two, in this case from an agency to an in-house PR job?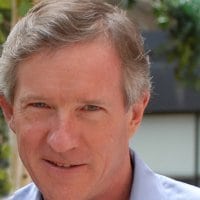 Agency versus in-house is sort of like the revolving door in Washington, D.C., between the federal government and the private sector. PR people go back and forth, sometimes going from an agency to work for a one-time client or vice versa.
Normally, the biggest difference between the two is that you are going to work for one client in-house versus your time at an agency when you were juggling multiple clients. You should think about whether you will like that change.
There will be a difference and you will need time to adjust to the new atmosphere. On the plus side: You know how to hire and manage a PR agency and you know what a client wants from their PR and communications. On the con side: You will need to know how to figure out the culture and communications needs and style of the company where you are now going to be in-house.
Exactly how you do that depends on your title and role. Are you the head of communications or just a member of the team? If you are the head of the team or a senior member, you will be helping set that tone; if you are a junior member of the team, you will be following the lead of others on culture and communications needs and styles.
There any number of other issues to consider when making such a move.
Are you joining a client of your former agency? In that instance, you very likely already know the client inside and out. And the client company must have liked your work enough to hire you in-house from the agency.
Generally speaking, an in-house PR or communications person is a more trusted resource by the company than an outside agency so you can become more of an advisor when working in-house.
Also worth knowing and thinking about is whether the company is starting an in-house communications team for the first time, expanding it, or revamping the entire team.
A company new to in-house PR and communications is a challenge but a good challenge to have. You get to set the tone of what in-house communications is all about.
If the team is being expanded, you get to be a part of that and to set new goals and parameters.
If the situation is a total revamping, you may need to find out why that was the case and correct and improve what the previous team was doing. Often, when an in-house team has been together for a while there can be a total turnover at least once, if not more than once over time.
Perhaps the best part of being in-house is having direct, in-person access to senior executives to help set communications goals, train them in dealing with the media, and when media questions and issues crop up, you have the ability to walk over to their offices and talk to them in person. This is much better than email.
The beauty of working at an agency and then moving in-house is that it sets you up for the rest of your PR career – you will have mastered the art and survival tactics of both agency life and in-house communications. This gives you more options as you continue your PR career and you're not locked into just working at an agency or in-house; you will have proven you can do both.
And now you are truly a member of the PR revolving door club.
Andrew Blum is a PR consultant and media trainer and principal of AJB Communications. He has directed PR for professional services and financial services firms, NGOs, agencies and other clients. As a PR executive, and formerly as a journalist, he has been involved on both sides of the media aisle in some of the most media intensive crises of the past 25 years. Contact him at ablum@ajbcomms.com or follow him on Twitter: @ajbcomms