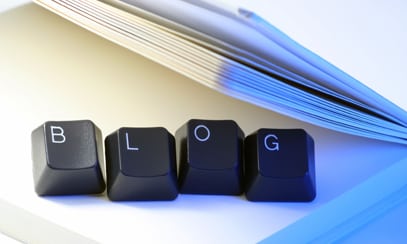 As PR professionals adjust to the media landscape of the digital world, it's important to remember that the same principles of relationship building required to land a story in The New York Times are just as important (if not more so) to keep in mind when seeking coverage from bloggers. And although the digital world has made relationships sometimes feel less personal, it also has made it easier for PR pros to research and understand media targets.
While the era of taking your journalistic counterparts out to dinner or sending them handwritten notes may be fading away, PR pros can still work to understand, support and respect the work that they do. Getting the coverage that you want from them will take more than just a good pitch.
Here are some tips for how to successfully build relationships with bloggers, courtesy of Anne-Marie Walworth, digital publicist at MXM Social and a contributor to PR News' Digital PR and Social Media Guidebook:
Do your research by exploring their content and following them socially. This will allow you to see what kind of writer they are, what kind of approach they are receptive to and what makes them tick. Listening to their voice is one of the most critical pieces to the media relations puzzle.
Be an active member of their community. Share their content and give them the credit—it is amazing what a simple mention on Twitter will do. You promote things for a living; think of it as pro bono work that takes seconds of your time in order to reap reap major rewards.
Become friends. That means more than a "like." Engage with them directly about their industry and share interesting dialogue that isn't directly related to your brand. Show them that you care about the industry you promote—that is what they care about, too, otherwise you wouldn't be targeting them in the first place.
Always remember to correlate your pitch with their interests. Driving home why they should care is paramount.
Learn more about Digital PR from experts at Peppercomm, Cision, Skype, Vulcan Inc. and others by ordering a copy of PR News' Digital PR and Social Media Guidebook.
Follow Brian Greene: @bwilliamgreene