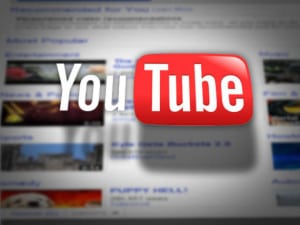 They're changing channels at YouTube. Susan Wojcicki, YouTube's newly installed CEO, is looking to shake things up at the online video network. She's reportedly dialing back investments on content and ramping up ad buys to boost awareness about YouTube and compete head-on with the established TV networks. That won't be easy.
As YouTube starts to fine-tune its branding strategy, the website remains the go-to marketing vehicle for companies and organizations eager to get their messages out via online video.
Here's a mix of some of the most popular brands on YouTube, per the number of subscribers, plus a sampling of the type of content they generally run.
> Red Bull: With nearly 3 million subscribers, the Red Bull channel runs a slew of programming designed to give you a jolt, including action sports clips (winter sports, motors sports and water sports) and "Grilosodes," a reality-based program starring snowboarder Marko Grilc. The channel also brings it down a notch, with "In the Red Bull Studio," liver performances from musicians who visit the Red Bull Studio in Los Angeles.
> Apple: It's not exactly Earth shattering that one of the world's most recognized brands also owns one of the biggest audiences on YouTube (nearly 1.7 million subscribers). The channel is a veritable model for how to plug your products and services (and cater to your audiences) via YouTube. It features an iPhone channel, an iPad channel as well as popular uploads of some of the incredible things consumers can do with Apply Technology.
> GoPro: If you got some cool gear associated with your brand, here's a great example of how to show it off via online video. Whether it's from the depths of the sea or a bulldog having too much fun on a beach, GoPro (1.7 million subscribers) provides visually stunning moments captured by a GoPro camera. The channel includes GoProMX, featuring motocross competition and, perhaps more important for attracting new eyeballs, GoProTutorial, with tips and tricks on how to use GoPro gear to shoot music videos or attach a camera to your helmet while you're biking.
Some of the other brands with the biggest audiences on YouTube include DC Shoes, Nike Football, Pepsi and PlayStation.
Check some of them out to see if you can adopt their video formulas.
Follow Matthew Schwartz on Twitter: @mpsjourno1