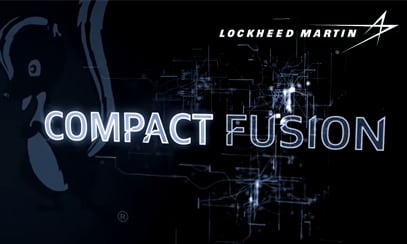 What comes to mind when you think about Lockheed Martin? You could be forgiven if hearing the name of the aerospace company conjures up images of missiles and fighter jets. After all, Lockheed is one of the worlds largest defense contractors, with nearly three-quarters of its $45+ billion annual revenue coming from military sales.
The public image of a military contractor is a tricky one. Lockheed is seen as supplying the arsenal of democracy—but an arsenal capable of bringing mass destruction it remains.
At last Thursday's PR News Social Media Conference, Kimberly Jaindl, head of communications for Lockheed's Advanced Technology Laboratories, explained that the company is looking to share the work it does outside of the military space, changing the way the company is perceived in the media along the way.
On Tuesday, Lockheed took a major step in that effort, announcing via a press release and accompanying video that the company's Skunk Works program is pursuing a compact nuclear fusion reactor that could offer benefits such as eliminating the need for fuel for airplanes and replacing gas turbines at power plants with zero-emission power sources.
The announcement set the media abuzz and headline writers scrambling to cram as many "breakthroughs" and "change the world forevers" as possible into shareable quips.
But Lockheed's announcement reveals that the company is still very much in the development phase of this project—it hopes to have a prototype in five years and optimistically forecast that the technology could be available for public use in as few as 10 years.
Still, the announcement of the project—which was secret until this point—opens up great possibilities for Lockheed. Announcing the project as it's getting off the ground also invites interested investors and partners to help fund the years of experiments the project will take to complete. Changing the way the company is perceived by the average individual by offering a clean, unlimited source of power in the not-too-distant future isn't a bad PR strategy, either.
Follow Brian Greene on Twitter: @bw_greene