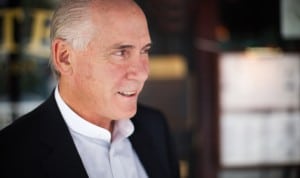 Every year, thousands of marketers, agencies, media providers and buyers, branding consultants, industry press and even the occasional PR practitioner converge for four days of speeches, seminars, schmoozing and hyper-networking at the Association of National Marketer's (ANA) Masters of Marketing Conference. This year's confab in October was its biggest turnout yet—2,200 card-carrying marketing communications wonks in one immense hotel ballroom (all very scary)—and I'd wager that virtually every one of them came away with some new piece of useful information.
The implications for the PR professional? There is really no option but to think beyond the traditional PR perimeters. "Embrace a 360° approach to marketing your brand experience," said John Costello, president of global marketing and innovation at Dunkin Brands.
As communications professionals, whether our comfort zone is PR, advertising, digital or social media, we can only help our clients if we look at this incredible challenge and opportunity from every angle and become true consultative partners who are medium agnostic and message specific. Most important, as was reinforced throughout many of the presentations I heard, the world's leading marketers are already there.
They know that effectively integrated communications—strategically weaving all of the core marcomm disciplines into a cohesive and pervasive canvas to sell their brand story—is the only way they can hope to break through creatively, affordably and measurably.
Here are some of the core themes of the conference, which have implications for the entire marketing communications sector:
▶ The convergence of social, paid, earned, experiential and direct-to-customer media is a daily reality. Virtually every marketer who spoke demonstrated how his or her respective campaign and/or brand development messaging was actively applied across the broadest possible range of media venues. The more seamless and integrated their marketing, the more effective it appeared to be for them. As Steven Quinn, executive VP and CMO of Walmart, said, today's successful CMO is "...the coach with the game plan."
▶ Reaching the Millennial audience is becoming an obsession. The baby boomer generation still has respectable numbers and buying power, but it is the Millennials everyone is trying to understand and engage. They are the "we" generation, according to Joe Tripodi, CMO of Coca-Cola —virtually connected, 24/7, instantly communicating their likes, dislikes and, too frequently, their disbelief. There is no on-off switch with this group. In many ways, they are a communicator's dream and nightmare, all at once.
▶ 'Brand Purpose' is moving past the buzz and into mainstream corporate culture. It was the rare speaker this year who didn't directly use the phrase "our Brand Purpose" and/or refer to his or her corporate values as the active driver behind their companies' marketing initiatives.
This, too, is a reflection of the social motivations of the Millennial audience, plus the growing and often embarrassing realities of our transparent digital world. "We want to go from being the best in the world at what we do to being the best for the world with what we do," Tripodi said.
As sincere and inspirational as this message may be, it's not one that translates especially well through advertising—you can't simply tell the world this is who you are. Coke has to demonstrate it, live it, have "earned" media in all its forms, both social and professional, and recognize it for the message to be credible.
▶ The CMO must become the CIO. Interpreted variously as Chief Innovation and Chief Information Officer, multiple speakers addressed the ever-expanding role of the CMO. "It is the CMO's job to think beyond budgets, beyond barriers and to lead," said Mark Benioff, chairman–CEO of Salesforce.com. A similar argument can easily be made for PR managers and directors.
▶ Big Data. The topic was on everyone's mind as possibly the greatest challenge to marketers today, mostly since there is now so much of it. Of course, Big Data is only as valuable as the Big Insights that come out of it. But to quote GE senior VP and CMO Beth Comstock, "If you don't like data, you won't like the future." PRN
(This is the first article in a new column exploring the growing nexus between PR and marketing executives.)
CONTACT:
Hayes Roth is CMO of Landor Associates. He can be reached at hayes.roth@landor.com.
This article appeared in the November 4 issue of PR News. Subscribe to PR News today to receive weekly comprehensive coverage of the most fundamental PR topics from visual storytelling to crisis management to media training.