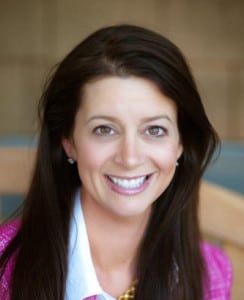 Traditionally marketing and sales have struggled to align, a disconnect known as the three-legged stool. Fortunately, the turf war between these two camps has improved as marketing's role has evolved from a cost center to a revenue center. Tools like marketing automation and analytics have been widely adopted to facilitate and measure the quantifiable influence marketing has on revenue generation. There's no excuse for fuzzy math anymore.
While marketing has proven its worth to sales, there is still a wide gap between PR and sales. Salespeople typically lack an understanding of what PR does and the value it brings to the sales process. Sales thinks of PR as a press release factory that has no impact on lead generation and nurturing.
This limited perception causes PR to be ignored or vastly underused by sales to drive the sales process. This lack of understanding and utilization has created an enormous disconnect that is leaving a lot of potential revenue on the table. It's time for PR to lead the charge and bridge the gap.
When seeking alignment with sales, PR should consider these 5 steps:
Familiarize yourself with sales metrics. Salespeople need to know how you are going to help. Make it meaningful and measurable. First, arrange to sit down with sales reps and sales leadership so you can understand their goals from a metrics standpoint. Then determine and share specific examples of how you can help them achieve/exceed these goals. For instance, if a sales rep is trying to develop business within a certain industry, you can provide, or seek out, case studies in that segment and offer to help sales with a nurture type campaign. Offer to understand the key pain points for that segment or even the lingo it uses. You might even offer to write copy for sales. Reach out to leaders in that industry or at least enlighten sales about the industry's thought leaders. You should share key analysts' findings on specific topics with sales so it has rich talking points. Understand what moves prospects through the buyer's journey. As a PR lead, if you can gain an understanding of what helps move and accelerate leads through the buyer's journey, then you can focus your effort on those tactics.
Every salesperson wants to close business faster. By knowing what works you can strategically align your time to enable the sales process and in so doing, avoid being typecast as a press release factory.
Know the main sales objections and provide tools to handle A great PR manager will know what the top sales objections are and be able to help sales address them. A collaborative effort with marketing is required here. This is where you divide and conquer. Where can PR step in and provide validation for the top objections?
Familiarize yourself with sales' wins and losses It is absolutely critical that PR understands why the company is winning and/or losing deals. By arming yourself with this information, you will gain insight into what works and what doesn't and focus your effort where it is needed most. If there is no formal win/loss program in place, PR should initiate and own this crucial process.
Help them help you Testimonials and case studies are key to the sales process. PR can take the lead in providing incentives for your sales organization to keep this top of mind when closing new business. You want sales to understand, but also see value in asking a customer to provide a testimonial and be part of a case study. Incentivize your salespeople to ask for new customer testimonials as soon as the ink is dry. Sales should plant the seed about PR composing a case study down the road, once your solution has proven successful and measurable results have been achieved.
Sales needs to understand that PR gets what it does and the unique challenges it faces in today's hyper-competitive, digital marketplace. Often there are multiple influencers involved with any given sales opportunity. This requires content that speaks to these unique decision makers. Smart PR leaders collaborate with sales to devise strategies and develop content with sales as the end goal. When PR empowers sales to close new business, it becomes integral to the revenue generation process and everybody wins.
CONTACT: Liz Sophia McClellan is CMO of North Plains Systems. She can be reached at: lmcclellan@northplains.com
This article originally appeared in the August 24, 2015 issue of PR News. Read more subscriber-only content by becoming a PR News subscriber today.