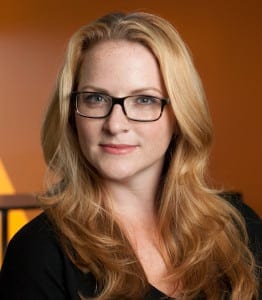 Google "boilerplate" and you will find it's either a fictional robot or rolled steel for making boilers. Click three pages in and Urban Dictionary tells you the curious origin of the term we use to describe the company summary found at the bottom of nearly every press release. "The American Press Association shared its building with a sheet-iron processing plant when it was founded 1892. Chicago printers dubbed the noisy American Press offices a boilerplate factory, and boilerplate became the word used to refer to the third-rate filler that the syndicated news agency turned out."
While the etymology of this term is not overwhelmingly positive, the position of the boilerplate as a staple for business communication, start-up to corporate giant, is secure in the minds of the majority of communications professionals. I say this with confidence as 25 responders to an inquiry on HARO brought few arguments for ditching it – although I'm sure there are plenty of dissenters, including one in a recent edition of PR News, who argued, "The boilerplate takes up space that could be better used. Journalists who cover your brand rarely need to use your boilerplate. Should they need to, point them to your website. An added bonus: This drives traffic to your site" (PRN, Aug 24, 2015).
The consensus bills the boilerplate as CliffNotes for journalists. Megan K. Ryan at Pitch Note Creative says reporters "typically on short, and sometimes multiple, deadlines have limited time," and need the boilerplate's summary. Amanda Guisbond, director of communications for American Well, agrees, adding, that it reduces the risk of having your company described inaccurately or incompletely. Chad Reid, director of communications for JotForm, uses boilerplates since people "are bound to read them who haven't heard of your company." Trisha Beausaert at Voices.com believes that by including company details upfront, reducing unnecessary back and forth with reporters already inundated with emails, boilerplates improve the chances of securing coverage. "PR pros and comms people need to deliver a story pitch on a silver platter to our meal ticket-reporters."
Boilerplates are not required. In fact, you can find many releases without them. Take Uber, for example. "For the Coca-Colas and Nikes of the world, we know them well enough that a boilerplate probably isn't necessary. In the case of these larger organizations, they can ditch the boilerplate," says Kevin Hartman of LT Public Relations. Alexander Ruggie, PR director at 911 Restoration, goes a step further. Boilerplates and press releases "definitely are on the way out," he says. With tools like Twitter "the traditional press release is used mostly to capture the fragmented and waning audience that still uses them for information gleaning," he says. The press release's role is changing "with our industry's shift to real-time information sharing," agrees Eileen Markstein, a managing director at Markstein. "I think some of us [include boilerplates] out of habit," says Peter Nasca, president of PersistencePR. He frequently deletes the boilerplate, opting instead simply to supply a link to the company's website. Kari DePhillips, owner of The Content Factory, says it's better for business to incorporate necessary information from the boilerplate into the release itself. "We find that when we do this, it tends to get integrated into the coverage from reporters."
So, other than good writing, what else should be considered when composing a boilerplate?
Just The Facts: John Boyanoski, president of Complete Public Relations, says, "Avoid fluff about mission statements and corporate culture. Give reporters facts."
Skip The Jargon: Jean Serra, a founder/partner of Version 2.0 Communications, says, "Unfortunately, boilerplates have become a repository of … jargon [sometimes] it's practically impossible to clearly understand what a company does."
Social Connection: Include links to social accounts and other relevant information so your connection with a reporter potentially can live past that one release.
Write With Purpose: Put yourself in a reporter's shoes. A former blogger and journalist, Annabel Jones of Method Savvy, says she writes boilerplates from the journalist's perspective – what information will reporters need?
Keep It Short...: The Advertising Specialty Institute has been involved in a "raging debate" over its boilerplate's length for the past several months, says Dawn Shurmaitis, its PR manager. Google keeps its very short – 41 words to describe the nearly $400 billion company. Most of those who responded recommended 3-5 sentences, however. As one of the world's most recognized brands affords Google certain privileges.
And Fresh: PR consultant and writer Jarone Ashkenazi says a boilerplate should evolve. "Don't just copy and paste boilerplates from previous releases." Katie Kern at Media Frenzy agrees. "As a company grows and changes over time, so should its boilerplate."
Dare to Go Rogue: A former colleague customizes his auto-reply out-of-office with amusing anecdotes. I never read anyone's OOO except for his – because he makes it interesting. In the same vein, I always have thought – for the right lighthearted company – it might be a fun practice and tactic to get reporters to scroll to the bottom of your press release to find a fresh, off-topic observation or great quote: "If you need something, just ask someone else." – Miss Piggy
CONTACT: Sarah Segal can be reached at: sarah@blueshirtgroup.com
 This article originally appeared in the October 5, 2015 issue of PR News. Read more subscriber-only content by becoming a PR News subscriber today.