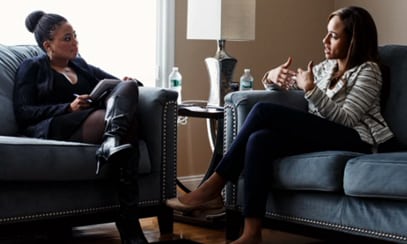 The attempted rehabilitation of Ray Rice's public image took an interesting turn after ESPN published an article bylined by his wife, Janay, last Friday.
ESPN gave Rice editorial approval of the article, allowing her to suggest changes to the final piece. The sports network was transparent about that fact, including an editor's note at the beginning of the piece that reads, "Janay Rice was given approval over its content and release date."
Rice's deal for editorial approval has become part of the story, garnering coverage in The Washington Post and The New York Times. According to the Times, several media outlets were eager to get exclusive interviews with Janay in the aftermath of her husband's suspension. After a vetting process which included questions about how NFL commissioner Roger Goodell handled the situation, ESPN was given the exclusive. Jemele Hill, the ESPN reporter who interviewed Janay for the story, told the Times that she understood that she was "playing a part in the rehabilitation," but the network insists that the article that resulted from the complex process is editorially sound.
The revelation that Janay Rice had editorial oversight for the ESPN piece provides a look into the PR machinations behind the article that was almost certainly unwanted by the Rice camp, which is focused on a message of human flaws and forgiveness. For crisis communications, this kind of editorial deal is a new strategy. It's hard to say whether this was the right move in the long run for Janay Rice's PR team—as of today, their message has been muddied.
Follow Brian Greene on Twitter: @bw_greene