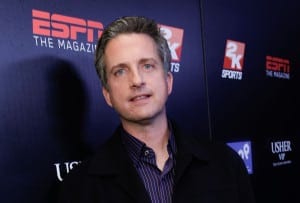 Bill Simmons' suspension from ESPN for calling NFL Commissioner Roger Goodell a "liar" regarding the now infamous Ray Rice video has cast attention on the relationship between the sports network and the NFL. Since Simmons was suspended late last month, some media commentators have questioned whether ESPN values its $15.2 billion contract to broadcast "Monday Night Football" games more than it does allowing its journalists to speak their minds.
When you get past the headlines, the story holds some key lessons for PR pros, particularly when it comes to managing employee communications.
If there's one thing that employees like, it's consistency. Being inconsistent with rewards (or sanctions) given to employees can foment ill will and make a bad situation worse. And on that account, it seems as though ESPN dropped the ball. Against the backdrop of Simmons' suspension, ESPN analyst Stephen A. Smith in late July was suspended for one week for suggesting that Janay Rice had provoked her own beating, while Keith Olbermann, who hosts a late-night show on ESPN2, has been vociferously calling for Goodell's resignation without any repercussions.
"What happened with the Smith and Simmons suspensions specifically is that the consequences were inconsistent and that's where trust breaks down," said Gary Grates, a principal at W2O Group, who specializes in organizational communications. Such inconsistency, Grates added, "allows CEOs to be questioned about everything they do. That could lead to senior managers being impaired, without even realizing it."
Simmons, who called out Goodell on his podcast (The B.S. Report), is a special case. He is both the talent and, as editor-in-chief of the ESPN-affiliated website Grantland, part of the management. But, in terms of the optics, that's a fine point that the public probably doesn't care much about.
ESPN referred to Simmons as an employee in the statement announcing the suspension: "Every employee must be accountable to ESPN and those engaged in our editorial operations must also operate within ESPN's journalistic standards. We have worked hard to ensure that our recent NFL coverage has met that criteria. Bill Simmons did not meet those obligations in a recent podcast, and as a result we have suspended him for three weeks."
Simmons, who has had a few run-ins with ESPN management throughout the years, is one of the most outspoken (and popular) sports journalists in the country.
Does ESPN really expect Simmons to muzzle himself when he comes back after his suspension ends?
It's something that most every PR manager needs to think about when influential employees are increasingly posting content on their social channels—and the line between the personal and the professional is not always clear.
"Companies can't control what their employees (journalists or not) will say, but they need to do a better job communicating where the guardrails lie," said Rum Ekhtiar, executive VP of Ruder Finn, Radius. "Companies that keep their employees reminded of where the lines are drawn—and why they're drawn—are the ones who minimize their reputational risk while empowering employees to be actively social, especially as advocates for their own company."
With social channels now part of the mainstream, however, social media and employee guidelines need to be living, breathing documents.
The Simmons episoode is a reminder that PR pros "need to constantly look at technology and social policies to make sure they're not becoming irrelevant," said Rick French, chairman-CEO of French | West | Vaughan. "And that has to involve corporate communications, HR and the legal team."
But it's not necessarily a matter of changing your social media guidelines every ten minutes, or being completely reactive to any dust-ups caused by employees.
"You don't want to constantly update your social media policies, unless warranted," W2O's Grates said. "What happens is confusion and fear set in, with no one willing to talk to anyone."
Sidebar: Don't Let Employee Behavior Compromise Your Brand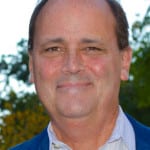 The suspension of ESPN columnist and commentator Bill Simmons for his highly critical—and personal—comments about NFL Commissioner Roger Goodell has added a new dimension to the Ray Rice situation for PR pros. Aside from the obvious—suspending Simmons only adds to his stature, and the NFL and ESPN are more "business partners" than independent entities—the situation raises some perplexing questions for communicators.
In the current environment, what is the responsibility of an organization for comments made by its employees?
Also, do comments on social media by key employees impact corporate reputation?
Apparently so, said Jonathan Ewert, CEO of the Reputation Institute. "According to our proprietary research, social media activity impacts up to 30% of corporate reputation, depending on the industry," he said.
Most companies have a social media policy governing what employees can say in the public square. If they don't, this needs immediate attention from communications professionals. Chris Atkins, a PR veteran and most recently managing director, U.S. public relations and internal communications, at PWC, said brands and organizations "should clearly spell out what is appropriate (or not) when commenting with the imprimatur of the company."
Comments made as a private citizen should be so identified, although the line between the two can get blurry." So the need for a policy is clear, as is the potential for negative impact from controversial comments.
But which department should be responsible for drafting and enforcing these guidelines?
The suggestion here is a collaborative effort is best. The PR team is knowledgeable about social media, public opinion and reputation while HR is experienced at drafting guidelines for employee behavior and managing sanctions. Thus a partnership makes the most sense.
Given all this, what are the takeaways?
1. Make sure you have a comprehensive social media policy and that all employees are aware of it.
2. Handle any subsequent issues in a transparent fashion and demonstrate your policy is applicable to all.
3. Conduct training for key employees, stressing the risks of an inappropriate post on either personal or company sites. Use examples to make your point.
In the end, it comes down to judgment and common sense. What your managers and key employees say publically can become PR's problem to solve. Minimize this through advance planning, internal communications and close monitoring and you will be ahead of the game.
This sidebar was written by Larry Parnell, associate professor and program director for the Masters in Strategic Public Relations at The George Washington University (www.cps.gwu.edu/spr) and head of Parnell Communications. He can be reached at lparnell@gwu.edu.
CONTACT:
Rum Ekhtiar, ekhtiarr@ruderfinn.com; Rick French, rfrench@fws-us.com; Gary Grates, ggrates@w2ogroup.com.
This article originally appeared in the October 6, 2014 issue of PR News. Read more subscriber-only content by becoming a PR News subscriber today.