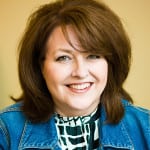 The communications industry has been, and continues to be, in a constant state of change. People are talking about, engaging with, and making decisions about your brand across multiple channels, online and offline, and 24/7. Influencers emerge in a matter of hours and days, not months and years. Taking action needs to happen in minutes and hours, not days and months.
And data, well, there is just so much data. But in the face of all of this change, there is a constant: Communications can and should drive impact.
Last month during the International Association for the Measurement and Evaluation of Communications' (AMEC) first annual Measurement Week, industry luminaries and organizations reinforced the importance of communications measurement and shared their tips, ideas and guidance on how to implement measurement programs.
The progress is impressive, but we all know there is more work to do and there are more challenges to tackle to answer two fundamental questions: Did I make an impact? And how do I improve my impact going forward? Through a combination of applying the basic standards and principles, deploying quality technology and leveraging skilled communications and analytic talent, the answers to those questions are close at hand.
The business objective is paramount. During Measurement Week, measurement professionals once again reminded communicators that an organization's business objective informs a smart measurement program.
Despite constant change in marketing and consumer behavior, this is one truth that is perennial for brands and organizations looking for better ROI from their communications efforts. Here are three takeaways.
▶ Measurement should drive action. Measurement data is one of the richest sources of insight for communicators, and sadly it often just sits in a scorecard, only to be visited once a month or less.
Impact data can help you identify new opportunities for exploration, competitive intelligence and critical trends affecting your industry.
For example, impact measurement data can not only provide insight into how your CEO's presence at key events is making an impact but also provide insight into what is working, what isn't, and how you can improve.
▶ It's a matter of trust. To harness data at the speed and quantity with which it's being generated, we have reached the point where we must rely on automation.
Automated sentiment, content capture and other valuable measures are pure gold for communications professionals.
This data helps inform programs, refine messages and focus resources on the right audiences and influencers. It also enables you to stay ahead of competitors, ultimately, showing the impact of your communications programs and activities.
But, be careful. As automation becomes a necessity, we have to ask: Is the quality of the automated data reliable?
Bad data means bad decisions. For business communicators searching for automated solutions, it is helpful to establish a comprehensive requirements document for what you want, what you need, and what to expect from technology.
Once that is complete, leverage your analytics and IT partners to field test solutions with particular attention paid to the quality of content that is being measured through the automated system.
▶ The best of both worlds. Technology advancements help deliver speed to meaning by eliminating many of the manual tasks that have so often consumed precious time and analytic resources. However, it's never been more critical that we have communications professionals working hand-in-glove with IT and analytics professionals.
Communicators first have to ask the right questions regarding the audience the company is trying to reach:
1. What was the overall impact of my communications activities and how do I improve?
2. Who is talking about my brand and who should be talking about my brand?
3. Where is my content and message resonating and how do I sustain and grow impact into other critical outlets and media channels?
4. What are the emerging themes or potential crisis points, and how do I get in front of them?
5. Who are my competitors? Where are they showing up? What are they saying, and how can I take advantage of this insight to stay a step—or ten steps—ahead?
The explosion of big data and digital content has been a double-edged sword for communications professionals, providing an endless number of avenues and insights that can either inform or overwhelm.
Advanced data mining and analytics platforms, such as Waggener Edstrom's WE Infinity, are built to meet the unique needs of communications professionals. Bringing the right analytic and communications talent to the table, and marrying it with advanced technology, makes demonstrating the impact of your communications program and securing insight on how to improve much closer to reality. It really is all about impact and insight.
Sidebar: Take a Step Back From Measurement
Before kicking off any measurement project, keep in mind a few fundamental guidelines that can help ensure that you're generating relevant insight and recommendations:
• Keep the big picture in mind. Every company has a different communications challenge. Some focus on increasing public awareness, others are trying to reinvent themselves or shape audience perception, and still others are just now determining how their industry is viewed and defined. Each of these needs requires a different type of data, so the more you take the business need into consideration, the more valuable your findings will be in guiding their efforts.
• Think broadly. Measurement is about much more than the number of articles placed. Once published, content takes on a life of its own, being shared, circulated and syndicated across multiple outlets, as well as social media and content curation sites. Keeping tabs on the lifecycle of an article or blog post not only helps identify key influential targets, but it also assists in developing a better understanding of where customers go for information and identifying new opportunities for engagement.
• Build a foundation of quality. Your credibility is on the line every time you send out a report, so make sure the substance is spot-on. Having a conversation up front about business needs and the environment in which the client is operating will go a long way toward building the foundation (and trust) from which you can provide additional value.
• Use automation to your advantage. Automated tools can significantly streamline your coverage-tracking processes and help you become more responsive to changes in direction. With the extra time available, you can focus more of your energy on analyzing the data and discovering insights related to customer perception, customer engagement, amplification and reach.
• Stay one step ahead of your client. These additional insights can help you move from merely providing data to uncovering competitive intelligence, identifying trends and anticipating issues, which can lead to better recommendations about who to target, where and how to improve campaign effectiveness and any changes that are needed in the moment. —K.W.
CONTACT:
Karla Wachter is senior VP, insight and analytics, Waggener Edstrom. She can be reached at kwachter@waggenedstrom.com.
This article originally appeared in the October 6, 2014 issue of PR News. Read more subscriber-only content by becoming a PR News subscriber today.