Whether brand managers admit it or not, their inspiration for content creation often comes from how media publishers populate their websites and other digital channels. At the moment, all signs point to online video as the primary way that media publishers engage audiences and capture all-important eyeballs.
The media publishing industry's social presence grew by an average 117 percent between January 1-Apr 15, 2015, compared with the same period last year, according to social media analytics company Shareablee. The tremendous growth can be attributed to online video.
"Video posts have performed particularly well for the top five media publishers, with actions on their video content growing by 449 percent in the first quarter, compared with the same period in 2014," said Tania Yuki, CEO of Shareablee.
She added: "Video has stood out as an effective way to grab a moment of someone's time across social platforms, but in order for video to be effective, understanding the screen and [consumer] experience are key."
For example, National Geographic's time-lapse video of a moonrise on the desert ranked as the most engaged Instagram video across the media publishing category in the first quarter, capturing 388,680 likes and comments.
In addition, BuzzFeed captured the highest engagement for any video posted by a brand in the first quarter, with a video of President Obama using a selfie stick (1.8 million actions on Facebook, or 4 percent of BuzzFeed's total actions on the social network). PRN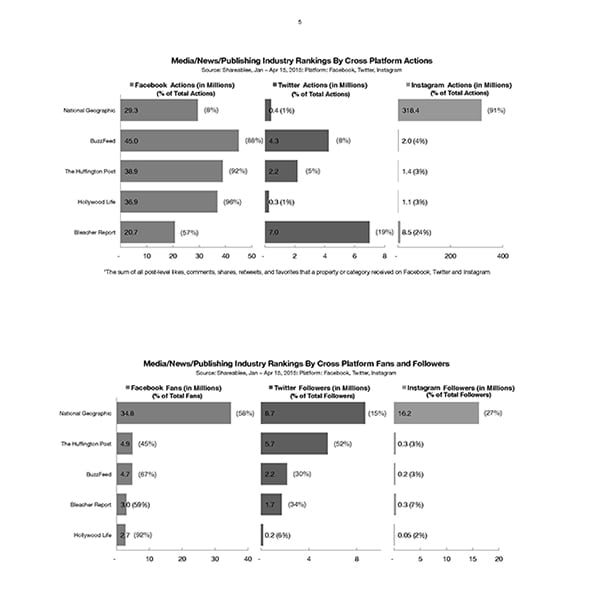 This article originally appeared in the April 27, 2015 issue of PR News. Read more subscriber-only content by becoming a PR News subscriber today.